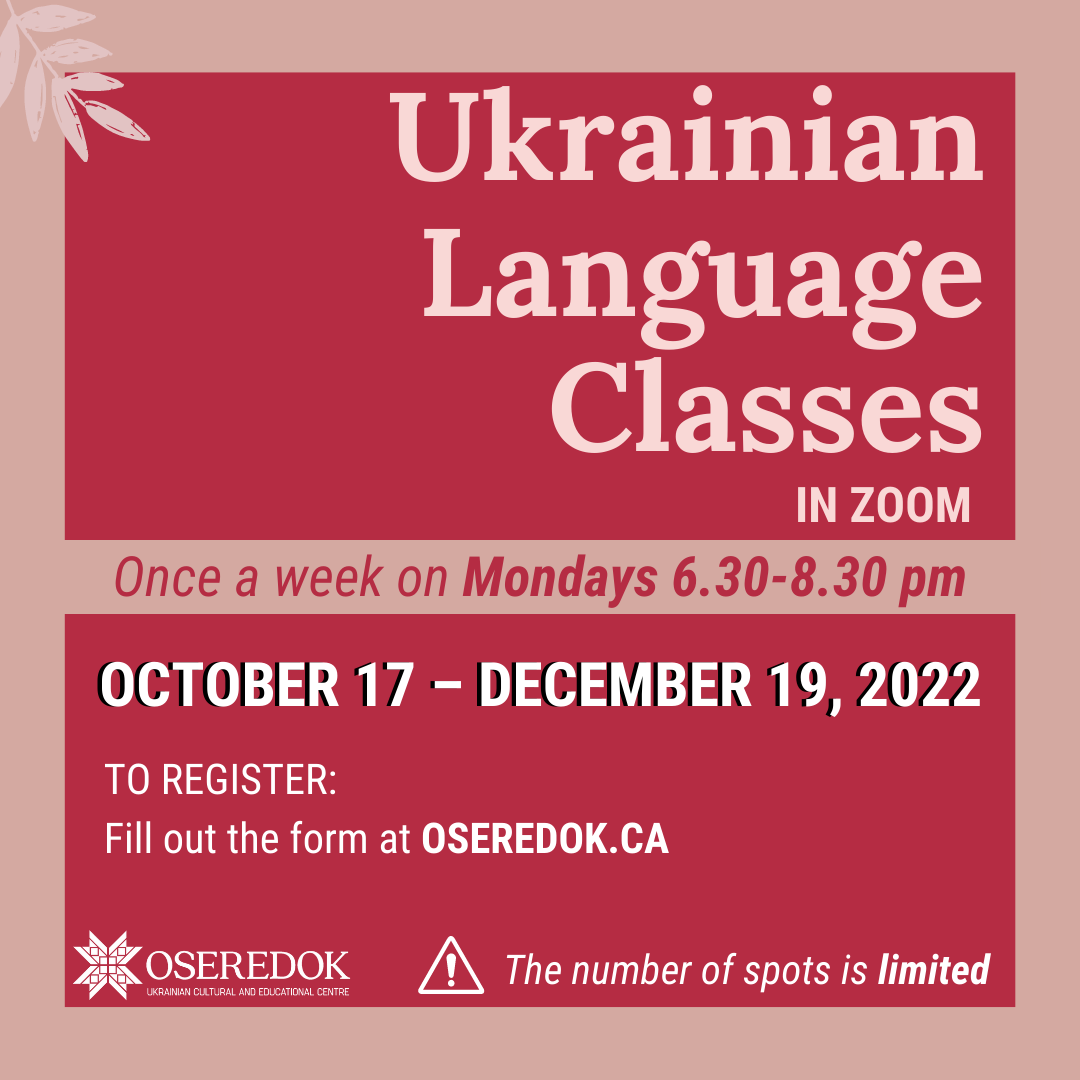 Looking to improve your Ukrainian speaking skills? Oseredok has an exciting opportunity coming up! Starting on October 17th, 2022 we will be hosting weekly Ukrainian languages classes! These will be taught by Anna Verbytska, a member of Winnipeg's Ukrainian community. Anna was studying theater and film at the University of Winnipeg, and has graduated from the University of Ivan Franko with a degree in Journalism. She speaks over five languages including Ukrainian, Spanish, Polish, German, Russian and is currently learning Japanese and Hindi.
This series of classes is intended for those with a bit of Ukrainian experience. After the course you will be able to hold a basic conversation in Ukrainian and understand everyday topics. You will get to learn some idioms and proverbs that are commonly used in modern day conversations. This course is aimed at giving you as much opportunity to speak as possible and allowing you to express what you want using the words you already know.
Registration will cost 275$ for non-members and 250$ for members. Please, register here.
Registration will provide ten classes October-December 2022, with the start date being October 17th, and the last class will be December 19th. Classes will run on Mondays for two hours, beginning at 6:30 pm and ending at 8:30 pm.
Spots are limited and will be issued on a first-come, first-serve basis.