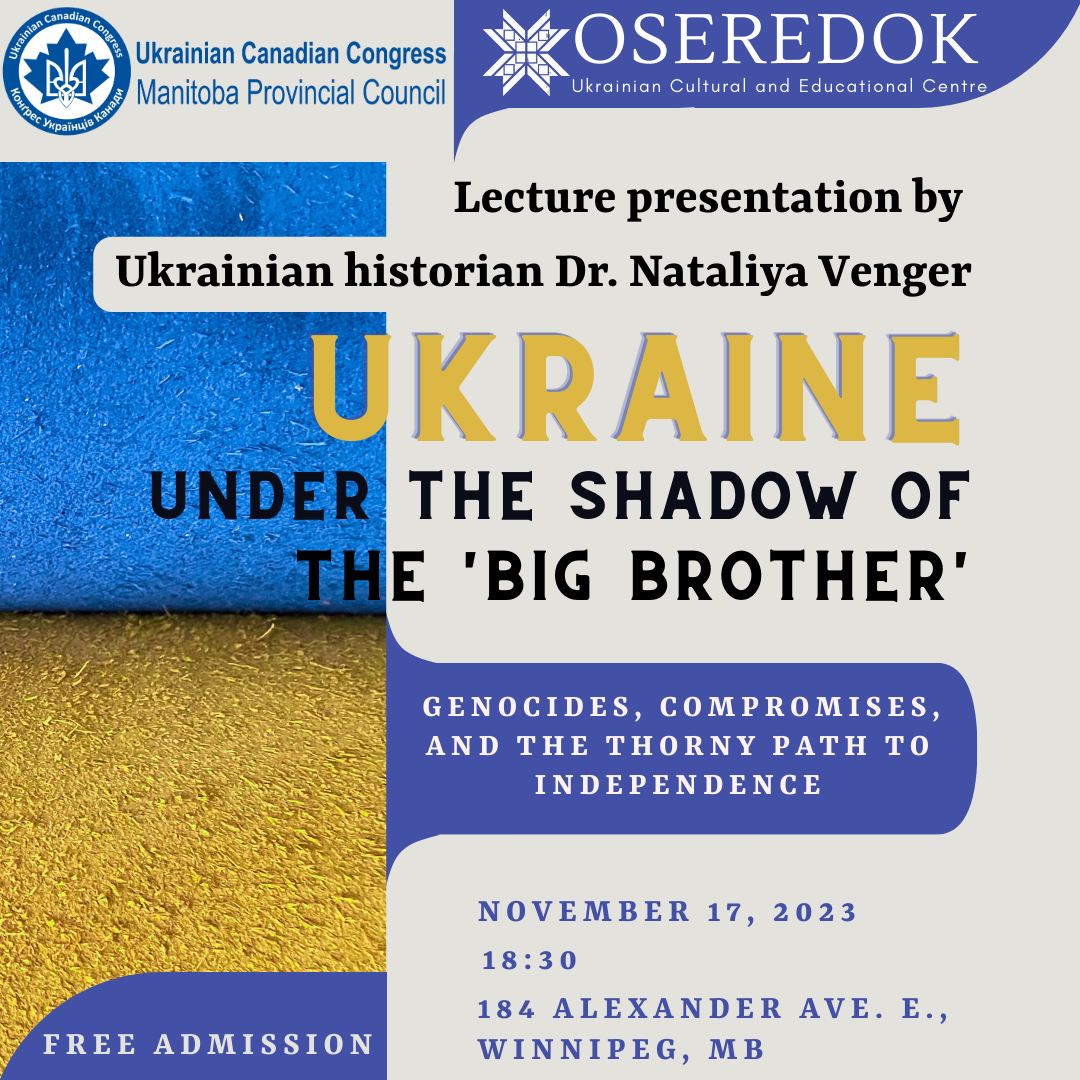 Every fourth Saturday of November, the global Ukrainian community comes together to honour the memory of the victims of Holodomor 1932-1933, a deliberate act of genocide perpetrated against Ukrainians by Soviet Russia. This year, we commemorate the 90th anniversary of this tragic chapter in our history. Yet, Russian efforts to suppress the Ukrainian nation persist to this day, with a full-scale military invasion of our territory being the most recent among their numerous transgressions.
As part of the Holodomor Remembrance Month, Oseredok Ukrainian Cultural and Educational Centre, in collaboration with the Ukrainian Canadian Congress Manitoba Council, will host an informative lecture aimed at shedding light on the 90 years of Russian genocidal policies against Ukrainians. Prof. Nataliya Venger, Chair of the World History Department at Dnipro National University in Ukraine and a visiting professor at the University of Winnipeg and Canadian Mennonite University, will present at the event. Professor Venger will explore the challenges and pivotal moments in Ukrainian history over the past nine decades, emphasizing our resilience in the face of adversity, sacrifices, and unwavering desire for an independent state.
This event is scheduled for Friday, November 17, starting at 6:30 PM at Oseredok Ukrainian Cultural and Educational Centre, 184 Alexander Ave. E. All those interested in Ukrainian history are warmly invited to attend.
If you have any questions or need information regarding the event, please don't hesitate to contact us at (204) 942-0218 or via email at info@oseredok.ca.