Their Voices.
Join the world's largest Giving Tuesday movement by helping Ukrainian kids adapt to a new life in Manitoba.
---
DONATE TO GIVING TUESDAY OSEREDOK FUND
---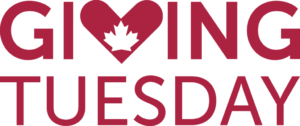 Since February 2022, over 20,000 Ukrainians have sought refuge in Manitoba, nearly half of whom are children.
---
Our purpose:
We want to raise the necessary funds for establishing a Language and Creative Arts School, facilitating the adaptation of Ukrainian children to their new lives in Manitoba.
About the Project:
Hailing from diverse regions of Ukraine, they vary in age and background yet share a common bond – the experience of fleeing the ravages of war. Forced to abandon their schools, friends, and cherished lives, these children never had the luxury of choice. Their journey was a matter of survival, a decision made by their parents to secure a brighter future. Now, in Manitoba, they are grappling with the challenge of rebuilding their lives from the ground up. These resilient young souls have stories to tell, and we are to lend them our ears.
Oseredok will share some of the children's stories as part of Giving Tuesday, a global movement promoting generosity. By depicting their experiences, we aim to garner support for creating a Language and Creative Arts School that will provide immediate help to Ukrainian newcomers. Among the programs offered at the school, several will focus on art therapy and drawing lessons to assist these children in adjusting to their new lives in Manitoba.
Every week leading up to Giving Tuesday on November 28, 2023, we will unveil a new story to increase community awareness and request your generous donations, bringing us one step closer to realizing our dream of opening Oseredok's Language and Creative Arts School.

Days remaining to the Giving Tuesday
Give a chance to Ukrainian children start a new life in Manitoba!
If you have any questions, please email our Fund Development Officer, Maryna Radyk, at maryna@oseredok.ca