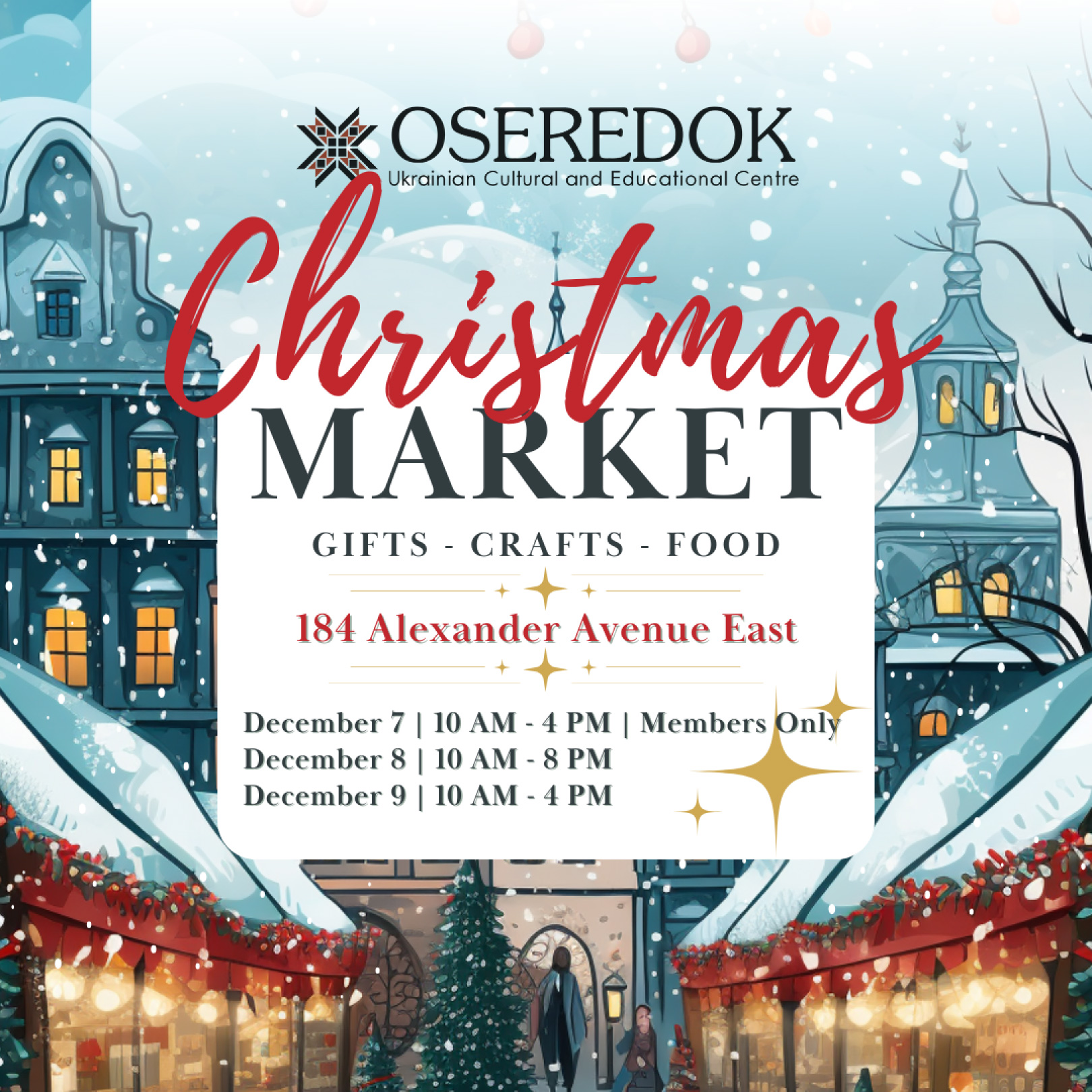 As the air grows colder and the festive spirit warms our hearts, we are thrilled to swing open our doors once again to welcome you to a truly magnificent event of the season – Oseredok Ukrainian Cultural and Educational Centre Christmas Market.
Our Christmas market is a place where traditions blend with the contemporary, where the old and the new come together to create an atmosphere of pure magic. As you step through the doors of Oseredok, you will be transported to a world where the spirit of Christmas is alive in every corner.
From handcrafted ornaments that glisten with the artistry of Ukrainian heritage to modern and trendy gifts that cater to every taste, Christmas Market at Oseredok offers a vast array of unique and meaningful items. Whether you are searching for the perfect gift for a loved one or seeking to add a touch of tradition to your own holiday decorations, our market has something for everyone.
But it's not just about the shopping; it's about coming together as a community to celebrate the spirit of true Ukrainian Rizdvo. So, mark your calendars for December 8 and 9, bring your family and friends, and let's experience the magic of Christmas, where traditions are preserved, and memories are made.
---
*Oseredok members can enjoy early shopping opportunities on December 7. The Christmas market will be accessible both in-person and online at https://oseredok.ca/boutique/.