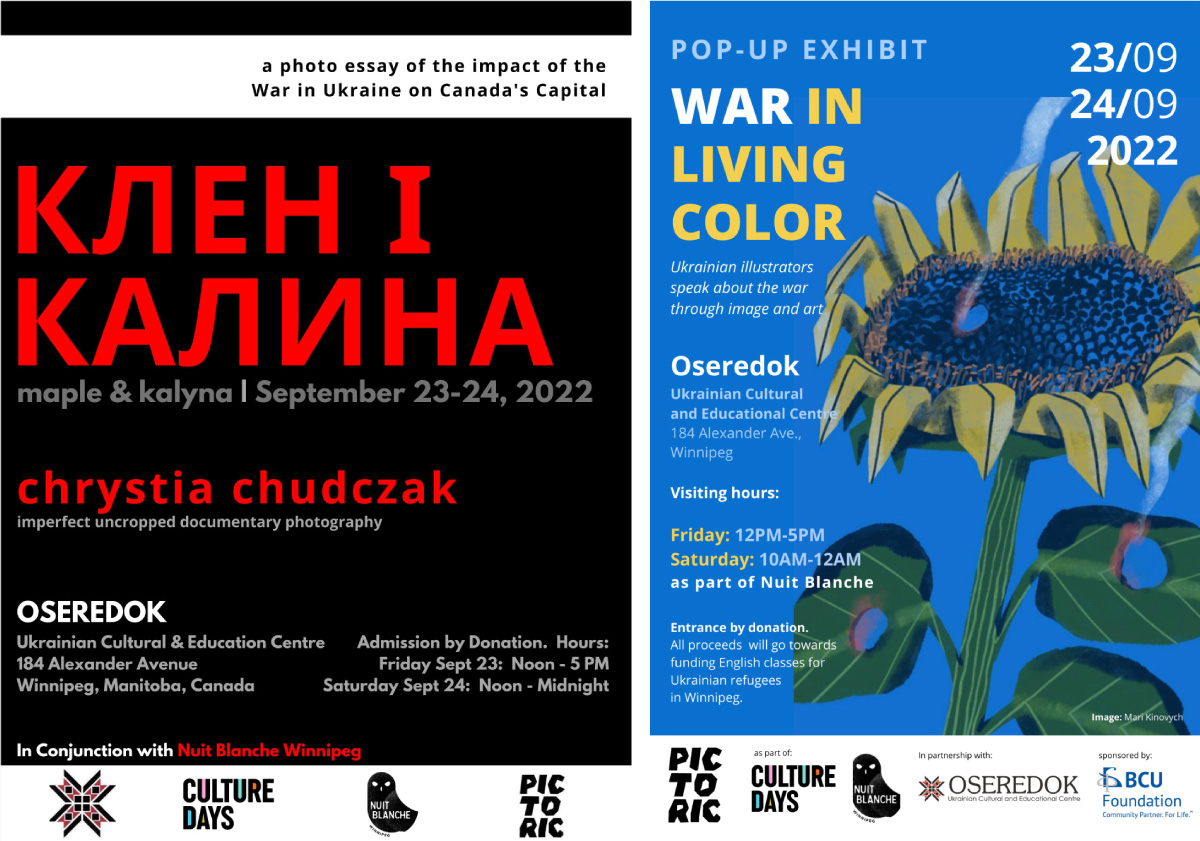 This year, Oseredok is excited to announce our first appearance at Nuit Blanche! Please visit our galleries between 12-5PM on Friday, September 23rd, 2022, or from 10AM-12AM on Saturday, September 24th, 2022, for a special pop-up exhibition featuring the artworks of the travelling Pictoric Exhibit and the photography of Chrystia Chudczak.
This touring exhibition features 50 Ukrainian-made illustrations and contemporary art posters exploring Russia's 2022 invasion of Ukraine. Pictoric captures some of the most hard-hitting, visceral snapshots of the immediate impact of that invasion; images of the artists' deeply personal experiences and illustrations of happenings they observed or which were locally reported. It also features the photojournalism of Chrystia Chudczak, who has captured the ongoing ramifications of the invasion as they echo out around the world.
This exhibition was made possible by Sofiya Kominko, who first brought the Pictoric Exhibit to Ottawa's SAW Gallery in June. Chrystia Chudczak, a photographer, and Libid Zyla Harder, a theatre and film mercenary, recognized the importance of keeping these illustrations and the stories they tell in the spotlight as long as Ukraine remains occupied. It is thanks to their work that this exhibition was able to visit Oseredok.
This exhibit is pay-what-you-will, with all monies raised used solely to fund Oseredok's refugee and displaced person programming, such as our ongoing English-language classes.
Interested in learning more? Visit the following websites: