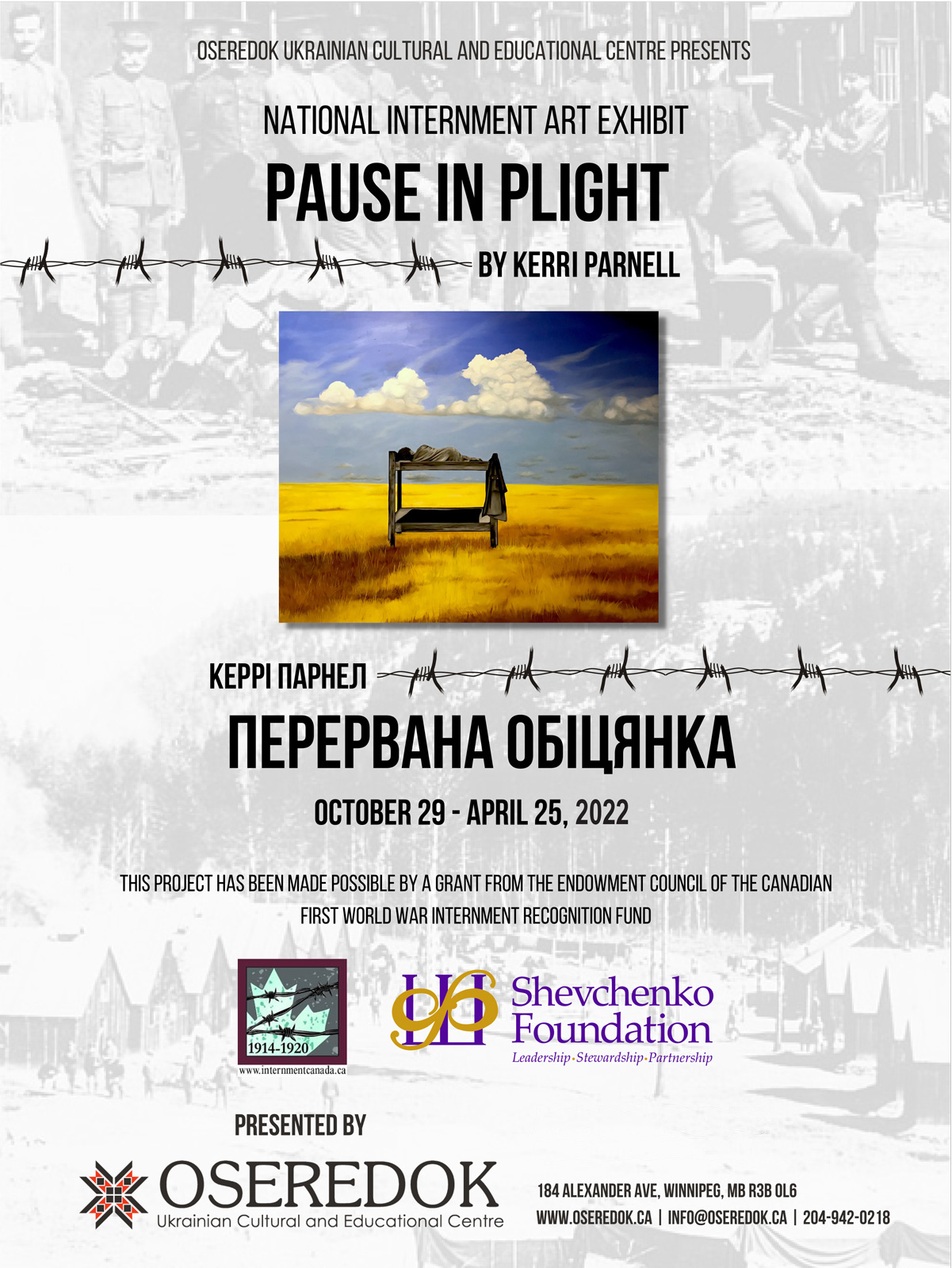 It is with great pleasure that Oseredok Cultural and Educational Centre invites you to the opening reception for our newest exhibit, Pause in Plight— curated by Winnipeg Visual Artist Kerri Parnell in partnership with the Canadian First World War Internment Recognition Fund. The exhibition opens October 29th, 2021 and runs until April 25th, 2022.
The exhibition includes a series of artworks by Kerri Parnell that depict the internment of Ukrainian and Eastern Europeans in Canada during the First World War and is laid out in five different sections: War Posters, Light Installation, Emotional Interpretation Series, Old Eyes Series, and To Hell with the Alien Enemy. The aim is to inform the public of the WWI national security fears and wartime prejudices which led to the internment of 8,579 men, among them, women and children, identified as "enemy aliens". Pause in Plight is a touring exhibition making its way across Canada between 2020-2025 to help bring awareness to this historical injustice.
Kerri Parnell creates art that inspires community connections.  Born and raised in Winnipeg Manitoba, Kerri attended the University of Manitoba-School of Fine Arts and the Nova Scotia College of Art and Design University in Halifax, Nova Scotia.  Her passion is to collaborate with others on projects that promote social awareness and change.  Her results are both thought provoking and aesthetically beautiful.  Nowhere is this more evident than Pause in Plight.
To visit Oseredok's newest exhibition Pause in Plight virtually click here.