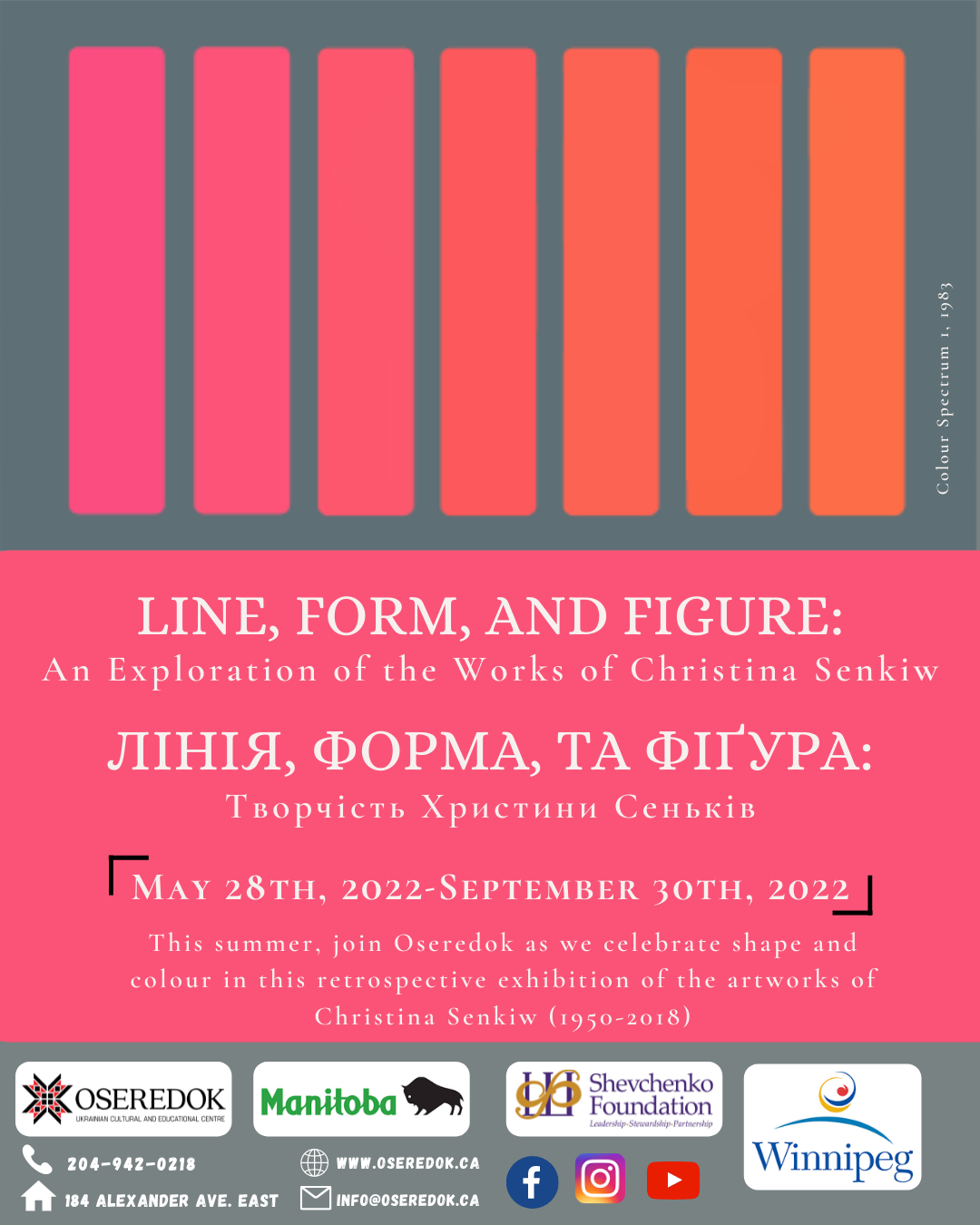 Line, Form, and Figure: An Exploration of the Works of Christina Senkiw
This spring, Oseredok is pleased to announce a new exhibition exploring the works of Ukrainian-Canadian artist Christina Senkiw.
Christina Senkiw was a prolific artist, author, and illustrator who passed away in 2018 and whose estate Oseredok acquired but has never displayed previously. Senkiw's earlier works were created in the hard-edged abstract tradition and are compositions which feature geometric forms combined with intense, bold colour fields.
Please join us in our galleries to visit these playful and imaginative works!
This exhibition runs from May 28th, 2022-September 30th, 2022.
Visit the exhibition virtually by clicking the following link.