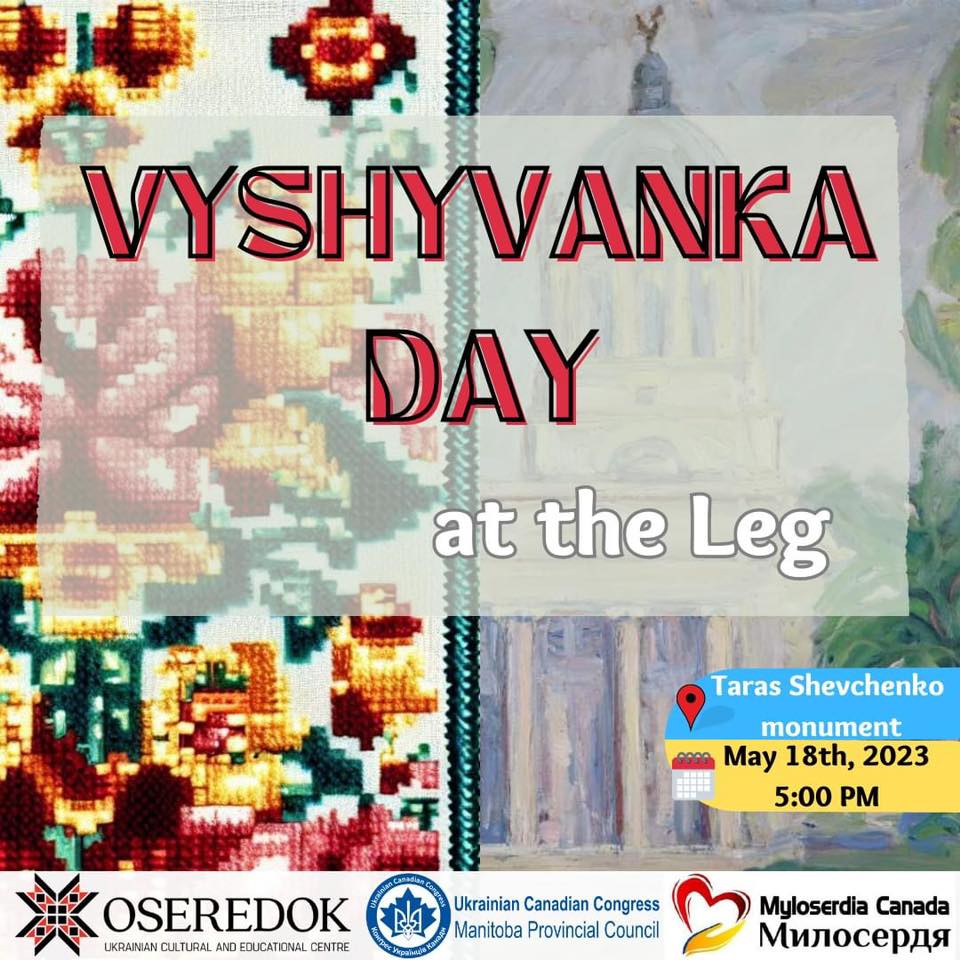 Join us for The Vyshyvanka Day on Thursday, May 18th, 2023, at 5:00 pm, at the Taras Shevchenko Monument located on the grounds of the Manitoba Legislative Building.
Put on your best Vyshyvanka, and bring your family, friends, and Ukrainian flags! Let's celebrate Ukraine and honour our heritage together.
We can't wait to see you there!
---
Приєднуйтесь до Дня вишиванки у четвер, 18 травня 2023 року, о 17:00 біля пам'ятника Тарасу Шевченку, розташованого на території Законодавчої будівлі Манітоби.
Одягайте свою найкращу вишиванку, беріть з собою рідних, друзів та прапори України! Давайте разом славити Україну та шанувати нашу спадщину.
Побачимось!
---
Event Details