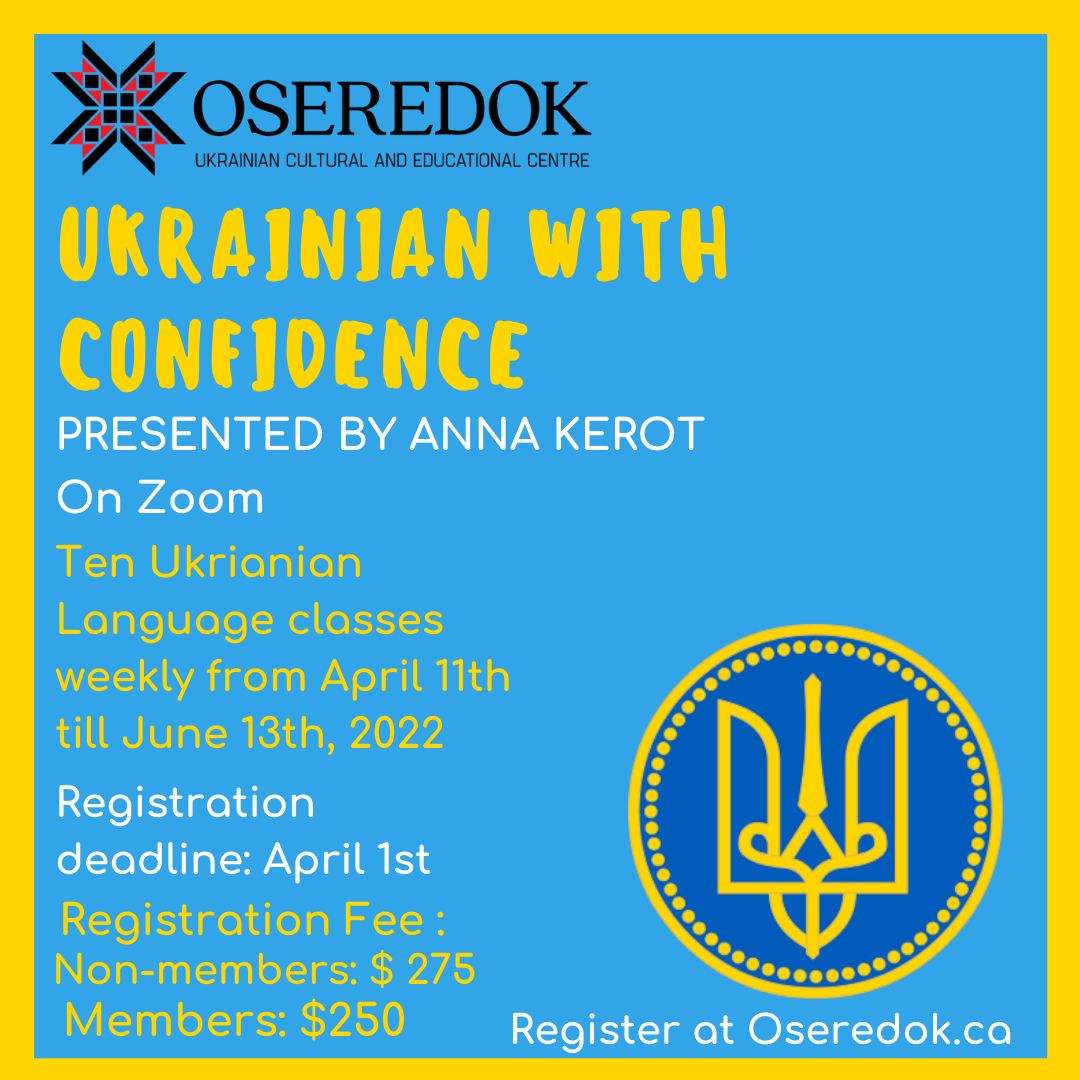 Looking to improve your Ukrainian linguistic abilities? Oseredok has an exciting new opportunity coming up! Starting on April 11th, we will be hosting weekly Ukrainian languages classes! These will be taught by Anna Kerot, a member of Winnipeg's Ukrainian community. Anna is a student at the University of Manitoba studying theatre and film, and has graduated from the University of Ivan Franko with a degree in Journalism. She speaks over five languages including Ukrainian, Spanish, Polish, German, Russian and is currently learning Japanese and Hindi.
This series of classes is intended for those with a bit of experience with the Ukrainian language. Students are expected to understand the basics of the alphabet and have a small comprehension of grammar.
Registration will be 275$ for non-members and 250$ for members.
Registration will be made available online at Oseredok.ca until April 1st, 2022.
Included in registration: ten classes running throughout April and June, with a start date of April 11th and the final class on June 13th.
Classes will run for two hours, beginning at 6:30 pm and ending at 8:30 pm.
Spots are limited and will be on a first-come, first-serve basis.
If the demand for registration exceeds availability, a waitlist will be made in case spots open at a later date.
---
Event Details