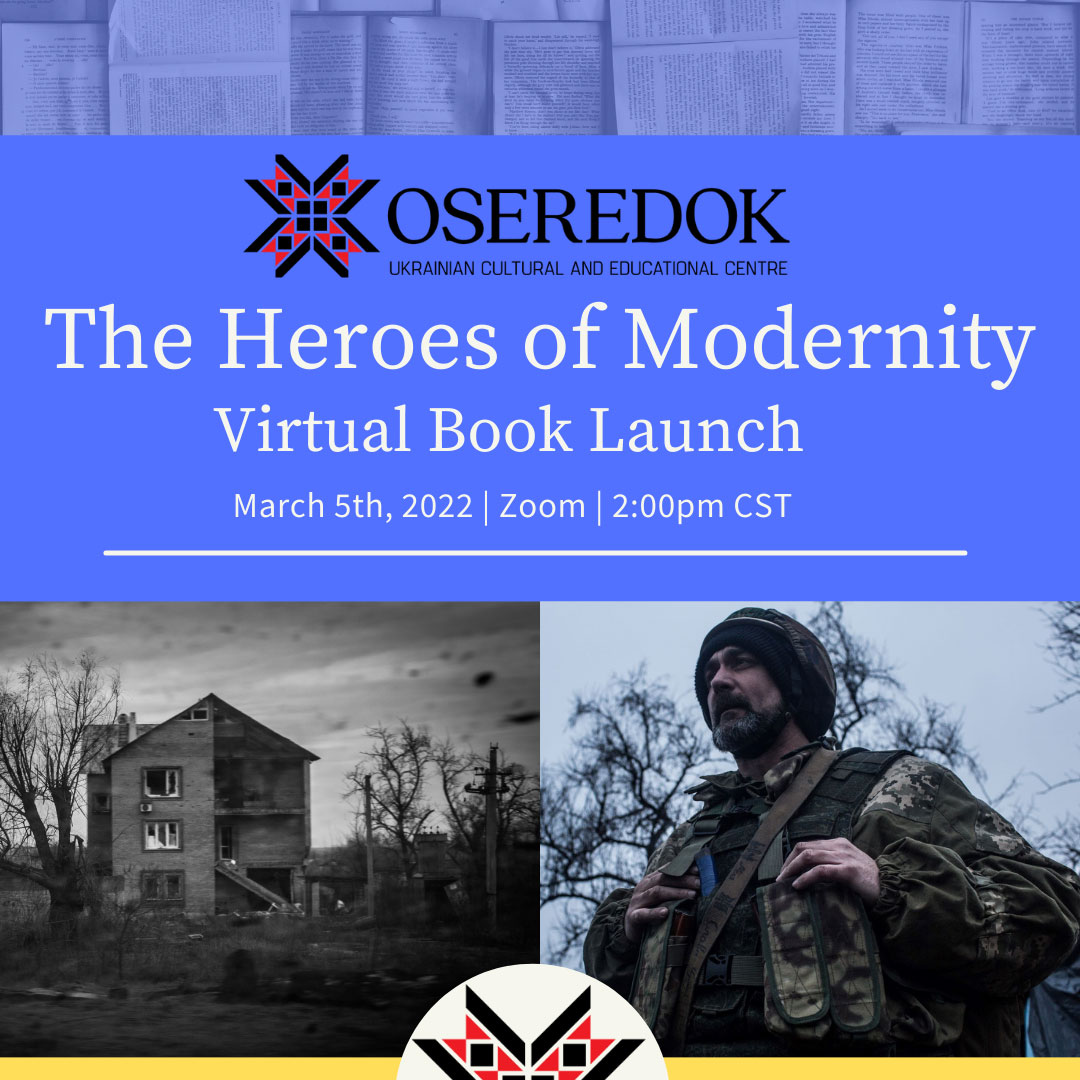 Come join us for the virtual launch of the book The Heroes of Modernity by Patrick 

Adamenko.
This book provides first-hand accounts from Ukrainian militia fighters on the front lines of the Ukrainian-Russian conflict zone. In this virtual book launch, Patrick will share his personal experiences of his time spent on the Eastern front and discuss why he felt it was important to share the stories of these brave men and women fighting for Ukraine's sovereignty.
 You will be able to join this virtual book launch that takes place on March 5th at 2:00 pm CST by following this link.
---
Event Details
Date 5 Mar 2022 – 5 Mar 2022