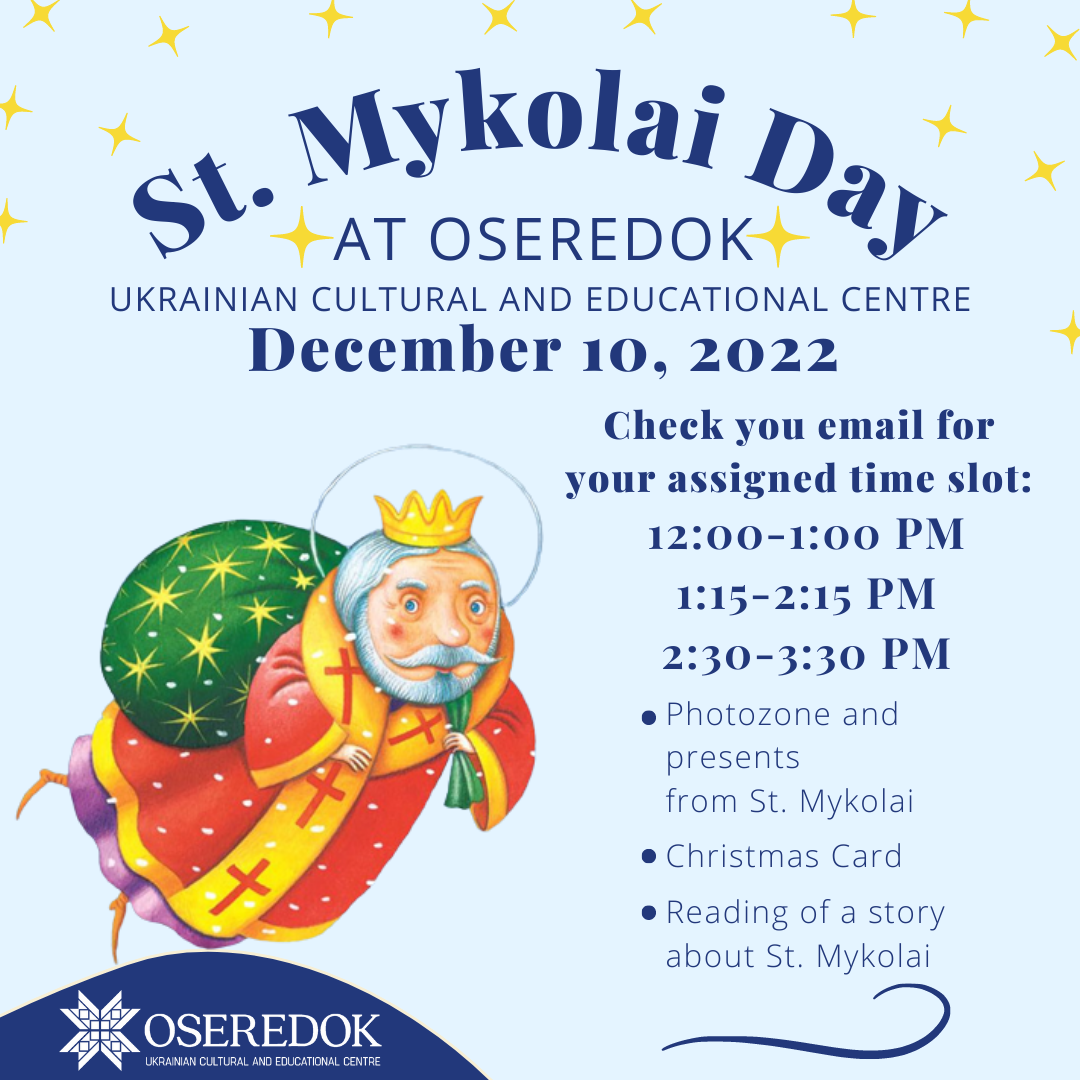 St. Mykolai Day
 The holiday of St. Mykolai is celebrated on December 19 (old calendar) in Ukraine. Children look forward to this day because traditionally they will find gifts from St. Mykolai under their pillows 
 Oseredok invites children and families to celebrate St. Mykolai Day together. Come and enjoy a holiday atmosphere with a photo zone, gifts and of course St. Mykolai! 
 December 10, 2022
1:30-4:00 PM  
Registration for the event is closed.
---
Святкування Дня Святого Миколая в Україні відбувається 19 грудня. Всі діти з нетерпінням чекають цього дня, бо хто ж не хоче отримати подарунок під подушку!
Осередок запрошує відсвяткувати День Святого Миколая разом. Тематична фотозона, подарунки, святкова атмосфера та звичайно ж, Святий Миколай чекатимуть на маленьких гостей! 
 10 грудня, 2022
13:30-16:00
Реєстрація на подію закрита.
---
Event Details
Address Oseredok 184 Alexander Ave.