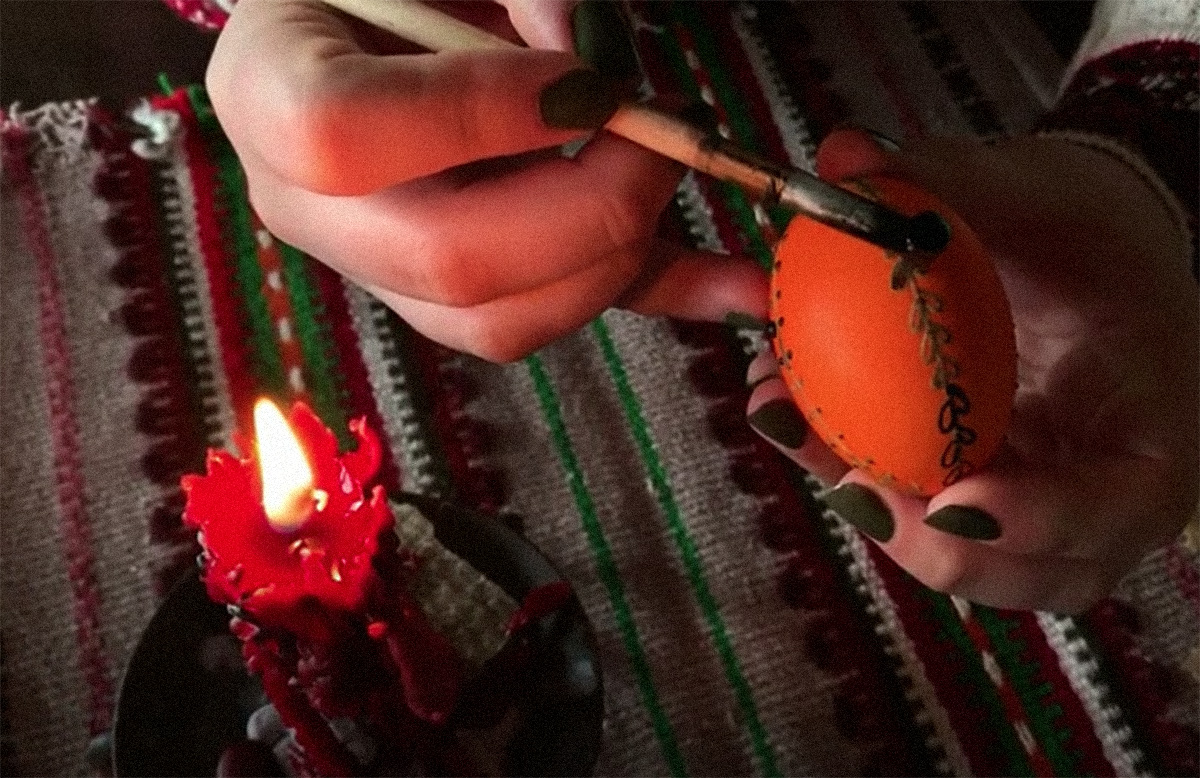 Pysanka Workshops
Writing pysanky is one of the best ways to enjoy the Easter season. Every spring, Oseredok offers various instructor-led workshops to make it easy for you to make your own pysanky. The centre welcomes every skill level to come, learn about the techniques, symbols, and customs of this art form, and leave with a pysanka they've created themselves.
The centre also offers one Etched Pysanka Workshop a year, for those who want to learn a new and advanced skill to add to their arsenal. As Etched pysanky have become very popular in Canada and in Ukraine, the Centre is glad to provide this workshop annually. The making of them involves a technique in which the eggs are treated with acid and then etched to give it a three-dimensional aspect.
As many Ukrainians write Pysanky in preparation of Easter, Oseredok's workshops are held in the weeks leading up to the holiday (following both Julian and Gregorian calendars). Check in regularly at Oseredok's upcoming events, on Facebook or Instagram for the next workshop!
Become a member today to stay up to date on what's happening at Oseredok and receive the Member's Discount on all of our workshops!
---
Event Details