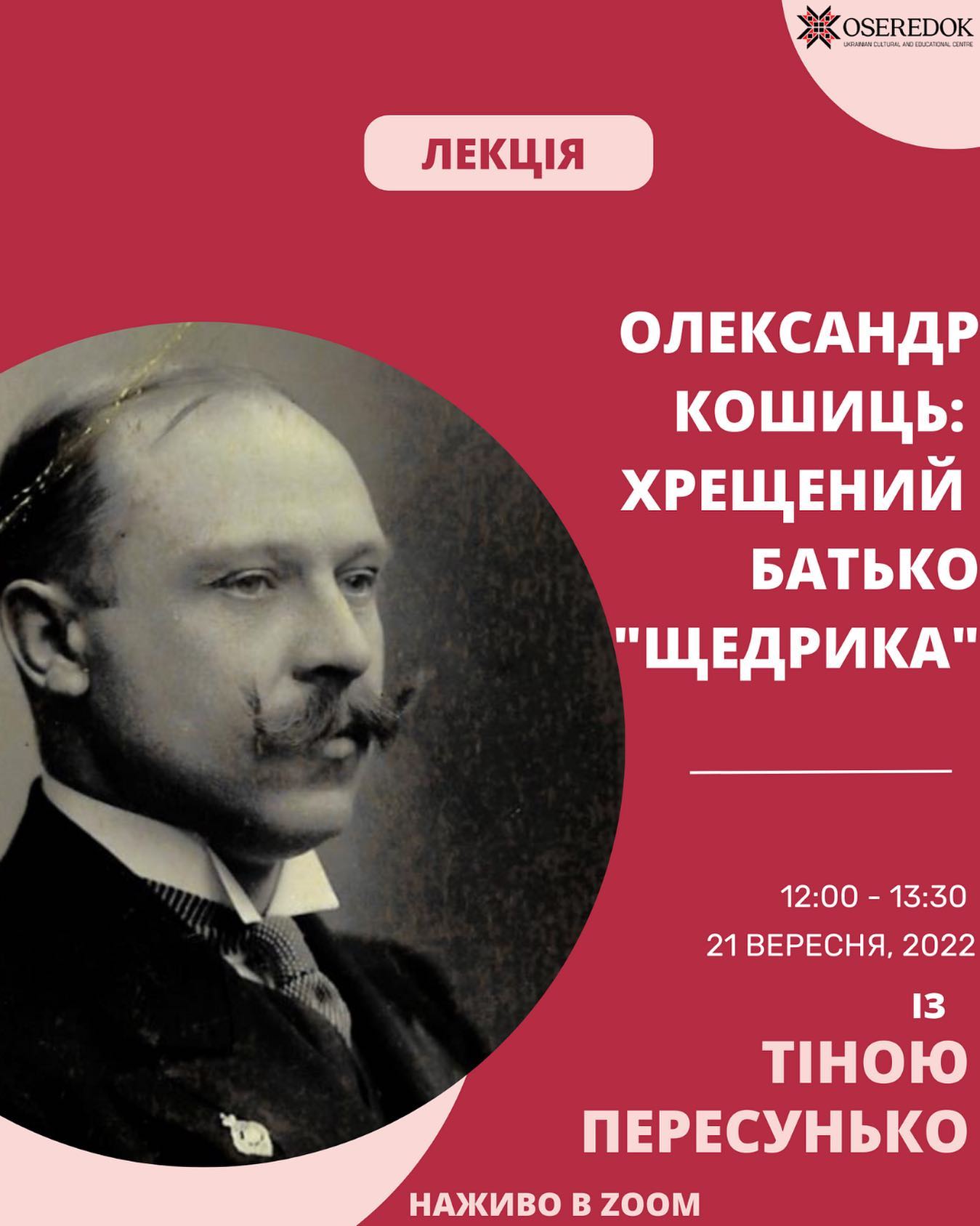 Maestro Olexander Koshetz (12.09.1875 – 21.09.1944) was a renowned choral conductor, arranger, composer, ethnographer, writer, musicologist, lecturer, and cultural diplomat. He toured the world with the Ukrainian National Kapella to popularize Ukrainian culture and was very successful in his cultural diplomacy.
If you want to learn more about O. Koshetz and his unparalleled impact on Ukrainian music, please join us on September 21st at noon via zoom for a lecture about the Maestro given by Tina Peresunko, a leading expert on O. Koshetz in Ukraine. The lecture will be given in Ukrainian. A zoom link to the lecture.
---
Маестрo Олександр Кошиць (12.09.1875 – 21.09.1944) був відомим диригентом хору, аранжувальником, етнографом, письменником, викладачем і культурним дипломатом. Разом із Українською Національною Капелою, він об'їхав світ популяризуючи українську культуру та був дуже успішним в своїй культурній дипломатії.
Якщо Ви хочете дізнатись більше про О. Кошиця і його безпрецидентний вклад в українську музику, приєднуйтесь до нас 21 вересня о 12 годині дня через zoom на лекцію про Маестро від провідного експерта з питань про О. Кошиця в Україні, Tina Peresunko. Лекція проводитиметься українською мовою. Посилання на лекцію.
---
Event Details
Instructor Tina Peresunko