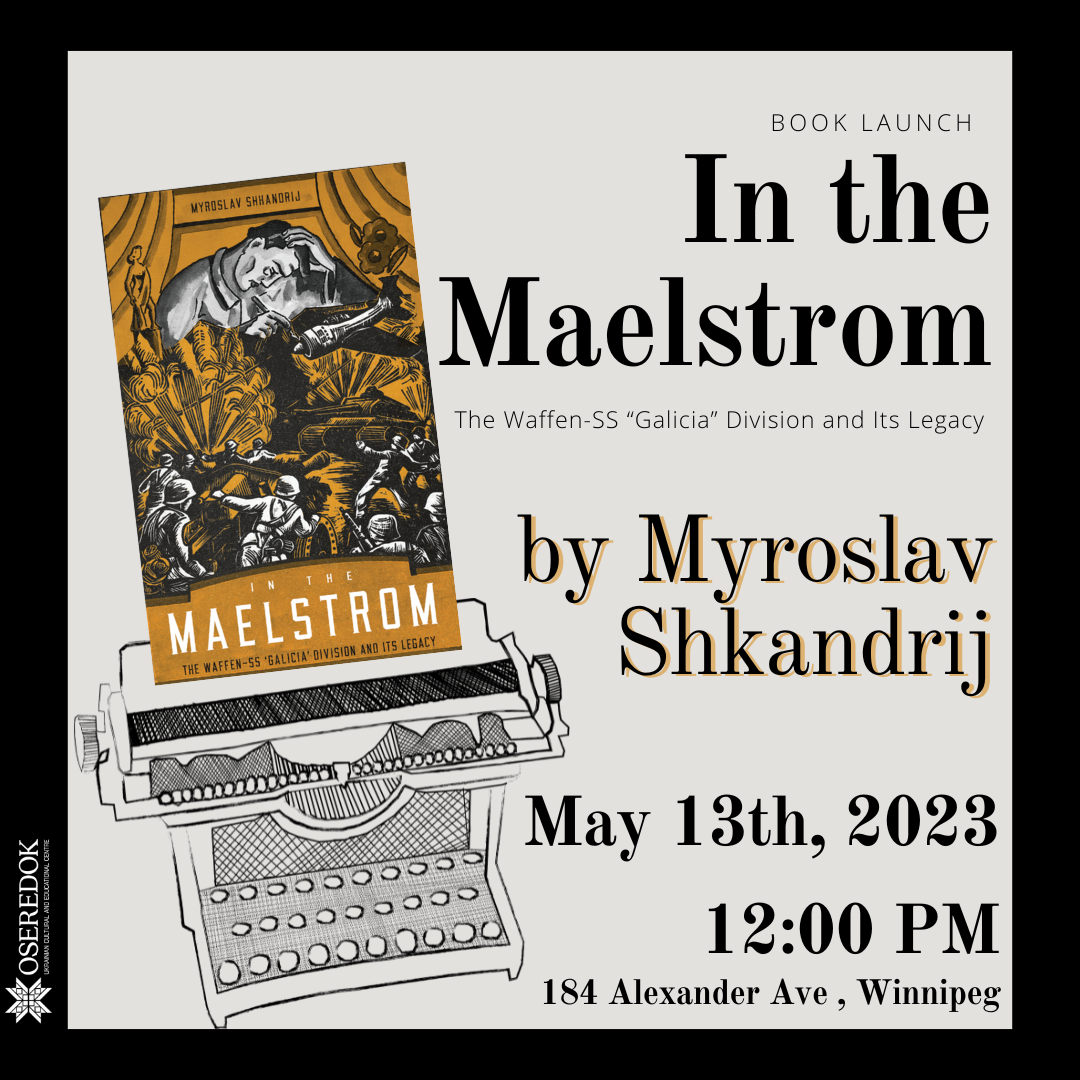 Oseredok is pleased to invite you to the launch of 'In the Maelstrom' by Myroslav Shkandrij! Join us in person at Oseredok to hear the author discuss his work on Saturday, May 13th, 2023, at 12PM. An audience Q and A session will follow. If you or anyone you know is interested in Ukrainian history and how it continues to shape the present, please feel to join us for what is sure to be a lively discussion.
Interested in learning more about the text? Read on!
An estimated 25,000 Ukrainians served in the 14th Waffen-SS "Galicia" Division. Who were they and why did they enlist? Can they be accused of wartime crimes? Myroslav Shkandrij examines these controversial questions in light of contrasting narratives that have framed the debate. His account introduces new sources, including the memoirs and journalism that veterans published over several decades, archival documents, interviews, and Soviet interrogation records.
It is the first study to tell the story of teenage boys and girls who were drafted into the German anti-aircraft force, ostensibly as preparation for their joining the Division, to describe the postwar life of veterans in Italian and British internment camps, the creative literature they produced, the commissions of inquiry into war crimes during the 1980s, and recent debates over the issue of monuments and commemoration. Through their testimonies the author allows the veterans to speak for themselves and compares their views with the perspective of researchers who have focused on either Polish or Soviet history, or the Holocaust.
The Division's legacy throws light on Ukraine's experience during the Second World War and the Cold War. It still resonates today in the context of the country's war with Russia.
About the Author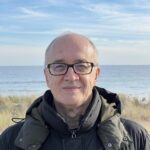 Myroslav Shkandrij is Professor Emeritus at the University of Manitoba where he taught Slavic studies. He has published books on Ukraine in the 1920s, Ukrainian-Russian relations, nationalism, and avant-garde art. He has curated a number of exhibitions dealing with the early twentieth-century avant-garde, and has translated several Ukrainian authors into English. In the fall 2021 semester, he was a Visiting Professor at the Harriman Institute at Columbia University.
---
Event Details
Address Oseredok 184 Alexander Ave.