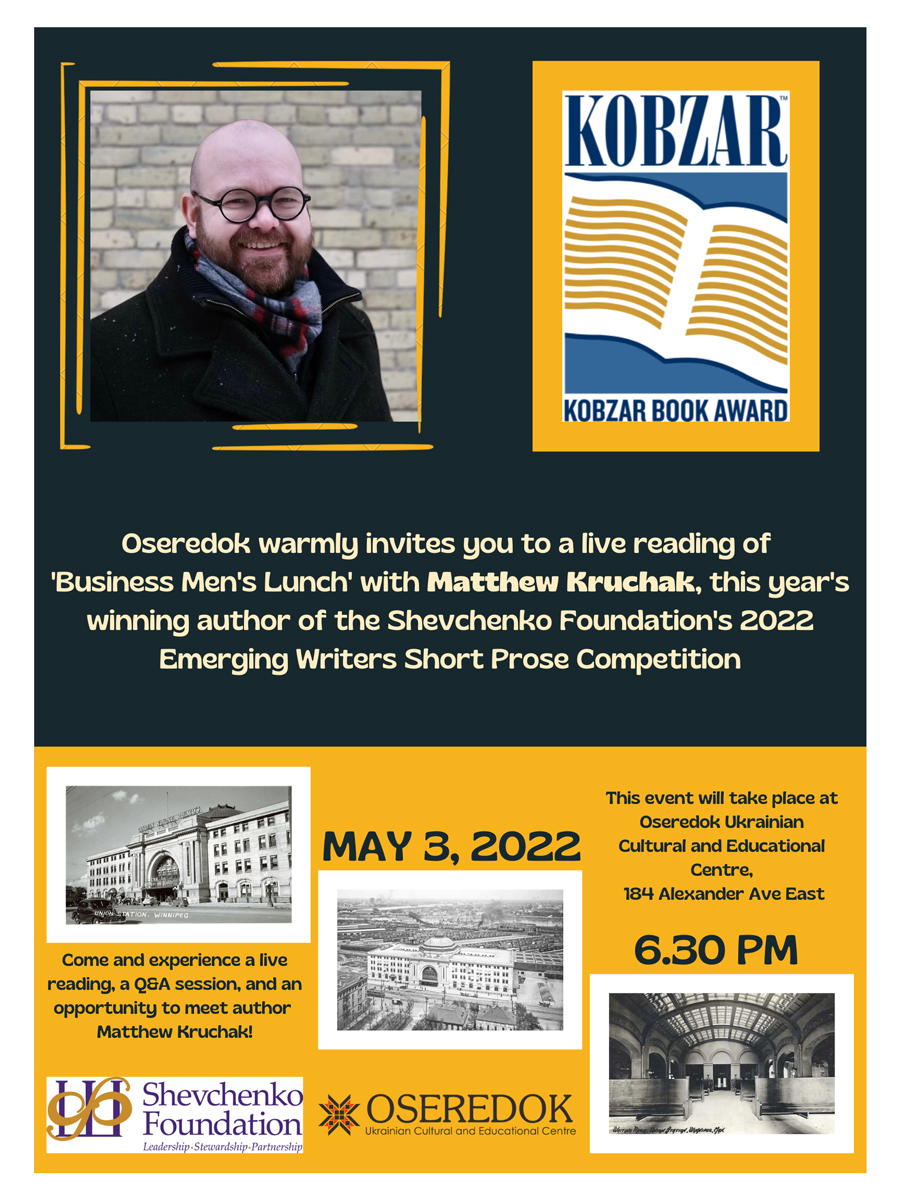 In-person events are back at Oseredok! Please join us on Tuesday, May 3rd, at 6:30PM for a live reading with award-winning author Matthew Kruchak, this year's recipient of the Shevchenko Foundation's Emerging Writers Short Prose Competition.
The event will include an opportunity to hear Matthew's winning story, 'Business Men's Lunch' as well as a chance to hear Matthew speak about his creative process and inspiration.
Hope to see you there!
---
Event Details
Address Oseredok 184 Alexander Ave.