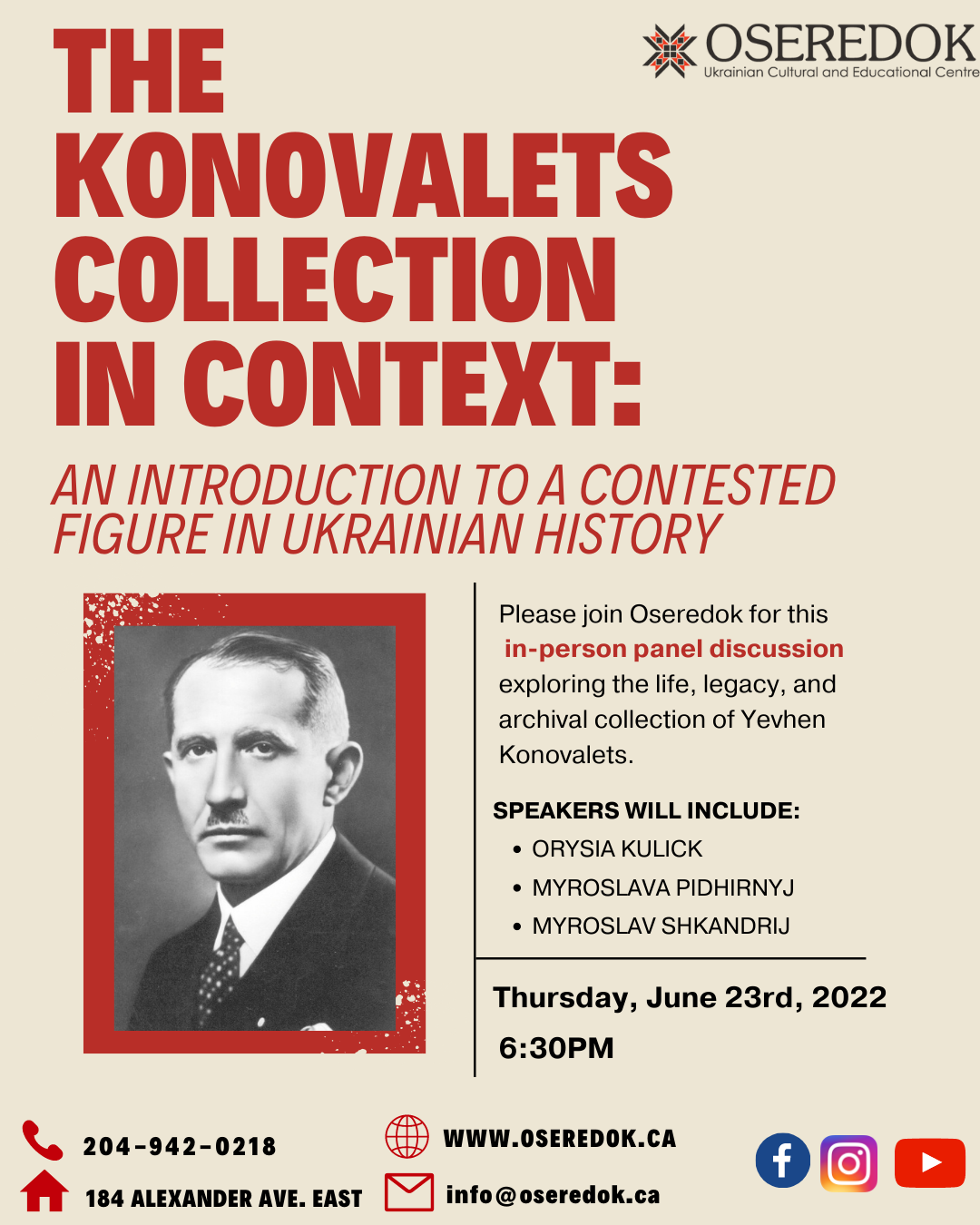 As you may know, Oseredok is home to many rare archival collections including those of former Organization of Ukrainian Nationalists (OUN) leader Yevhen Konovalets.
Please join Oseredok on Thursday, June 23rd, at 6:30PM for an in-person panel discussion where we explore this controversial figure.
Featuring University of Manitoba Professor Emeritus Myroslav Shkandrij, President of the Winnipeg branch of the League of Ukrainian Canadians Myroslava Pidhirnyj, and University of Manitoba Professor Orysia Kulick as panelists, "The Konovalets Collection in Context: An Introduction to a Contested Figure in Ukrainian History" will inform and contextualise Konovalets in Ukrainian history.
This event is free to attend and we invite anyone interested to join us!
---
Event Details
Date 23 Jun 2022 – 23 Jun 2022
Address Oseredok 184 Alexander Ave.