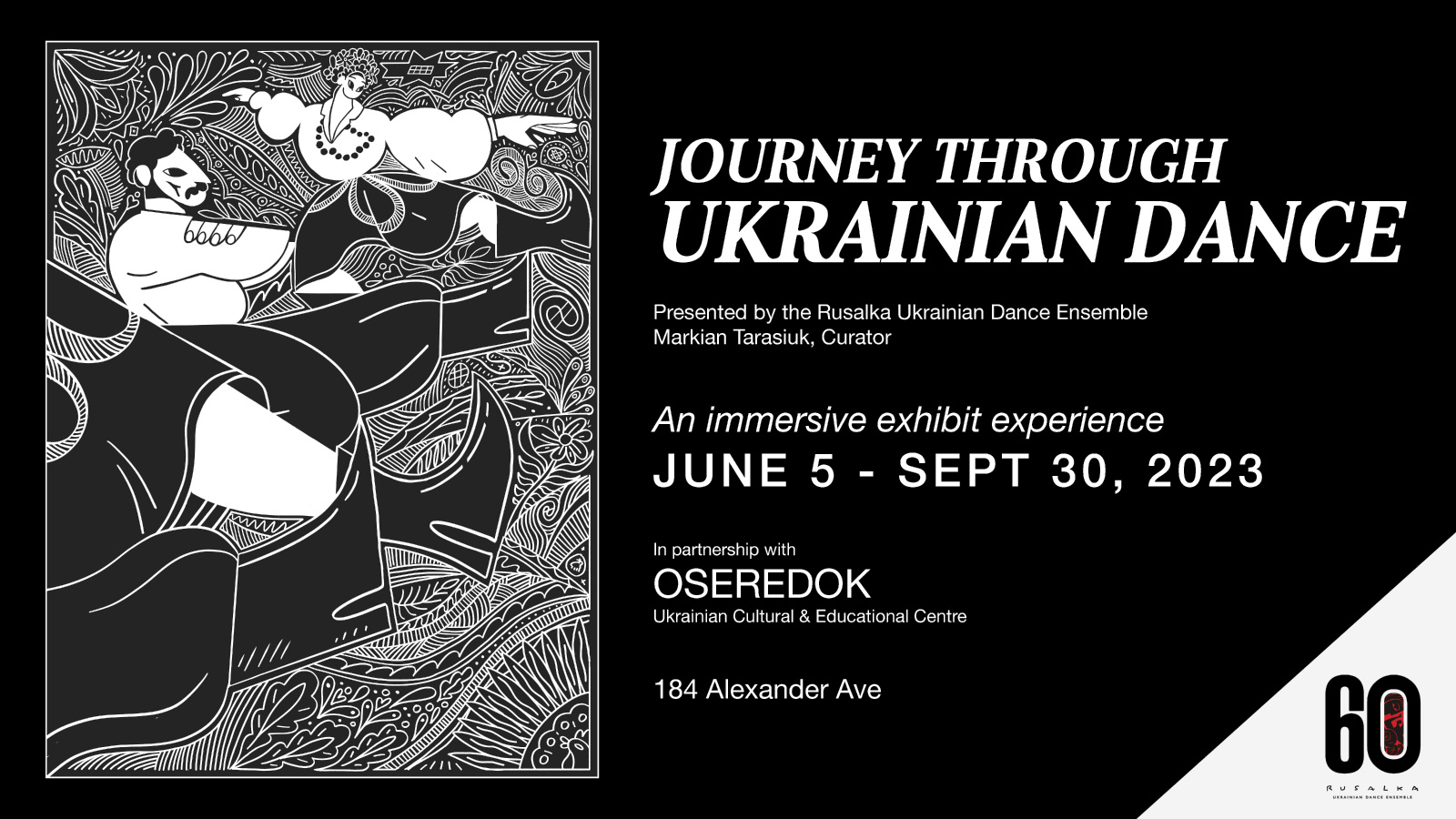 Oseredok Ukrainian Cultural and Educational Centre is thrilled to announce the upcoming unveiling of
"The Journey Through Ukrainian Dance"
exhibit in partnership with Rusalka Ukrainian Dance Ensemble. 
---
This special new exhibit, presented by Rusalka and curated by Rusalka alumnus Markian Tarasiuk, will be a multi-dimensional, immersive presentation of the legendary style of Ukrainian dance. Opening on June 5th, 2023, and running until September 30th, 2023, the exhibit delves deep into the history and art form of Ukrainian dance, while celebrating the illustrious 60 years of the Rusalka Ukrainian Dance Ensemble. Visitors to Oseredok will get the opportunity to explore brand new interactive displays, gain both historical and artistic knowledge, and examine the unique and diverse world of Ukrainian dance like never before.
---
We hope you will join us for "The Journey Through Ukrainian Dance!" Can't wait to learn more? Please enjoy this brief video for a sneak peek at the exhibition.
---
Event Details
Date 5 Jun 2023 – 30 Sep 2023