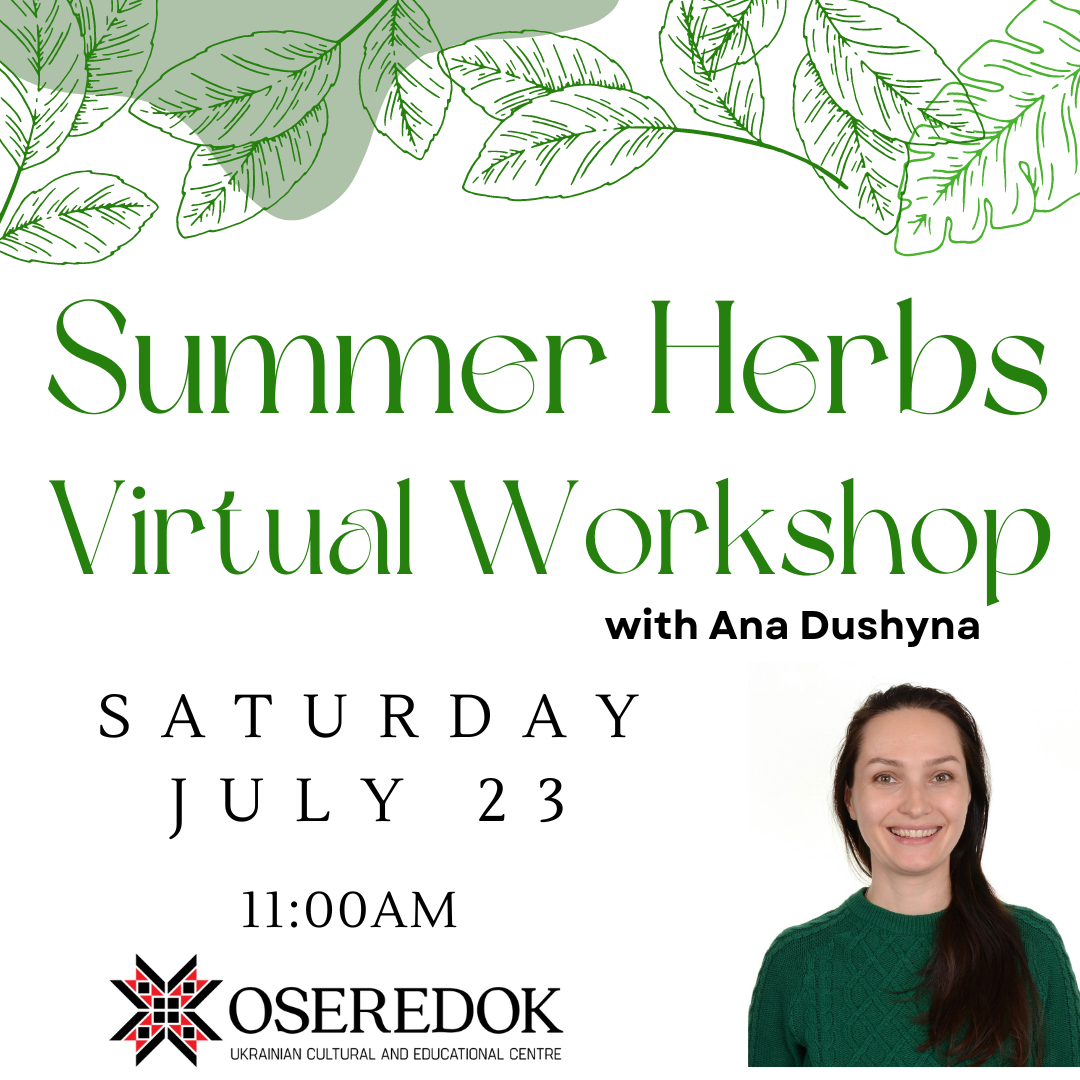 We are excited to present another online herbal workshop with Ana Dushyna!
There are lots of different Ukrainian herbs that you have heard of–some of them are legendary and are commonly used in many popular recipes and Ana will be giving us a guided tour on some of them. During this workshop you will discover herbs that can be used for both culinary and medicinal purposes; we will learn the history and traditions of their usage and how to add even more flavour to our meals and everyday life.  At the end of the program Ana will demonstrate how to preserve a gherkin without the use of vinegar with a preparation that Ukrainians call "Nizhynsky ogirky".
Ana Dushyna is a botanical pharmacology specialist with a Master of Science degree in Pharmacy; she enjoys sharing her knowledge and love of herbs through workshops, is a certified landscaper and also a herbal garden designer.
Please email info@oseredok.ca to register for this exciting online workshop and you will be sent a zoom link one day prior to the program. Looking forward to having you there!
---
Event Details
Address Online event - please register