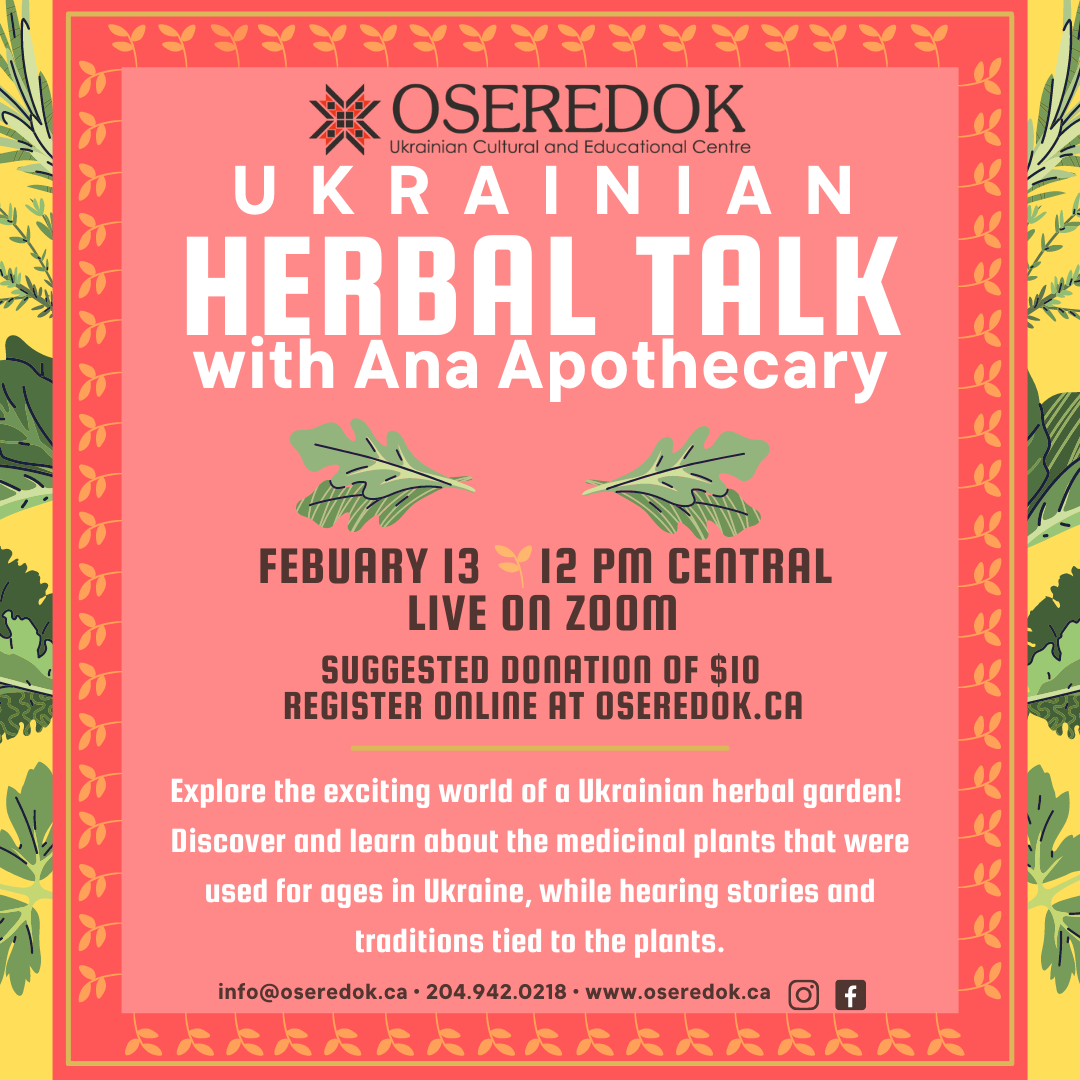 On February 13th, please join us at 12:00 pm for a lecture presented by Ana Dushyna about the various medicinal plants that have been used in Ukraine for many generations.
Ana will explore the scientific and medicinal logic of their usage as well as the advantages to having them in your herbal garden; she will also share some stories and Ukrainian traditions tied to these herbs. As a bonus, Ana will be talking about some culinary medicinal plants that make Ukrainian cuisine taste even better.
Ana is a specialist in botanical pharmacological sciences, with a Masters in Pharmacy.
---
Event Details
Date 13 Feb 2022 – 13 Feb 2022