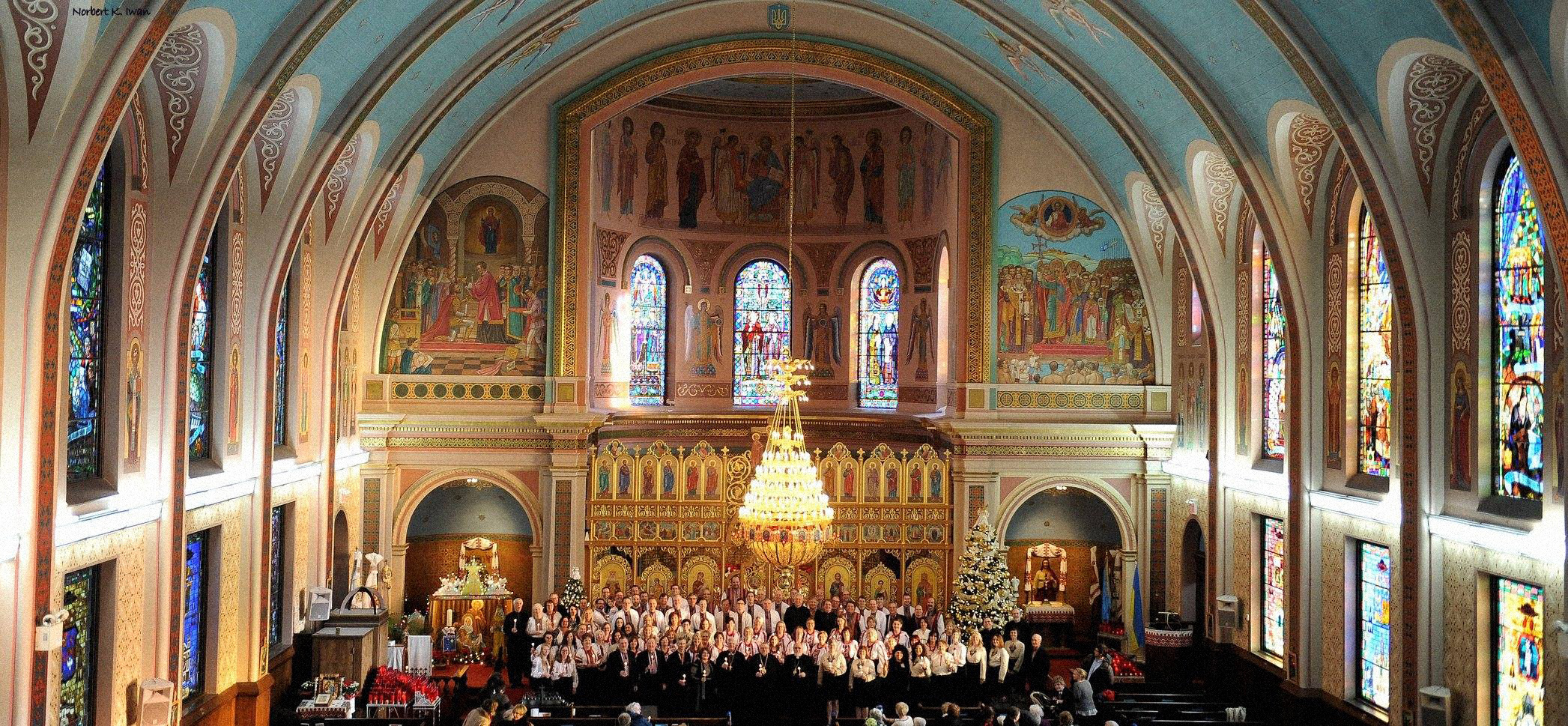 Festival of Carols
Ukrainians love to sing, especially at Christmas and the New Year! Oseredok continues the Ukrainian custom of singing koliadky (carols) and schedrivky (New Year's songs) at the annual Festival of Carols. The Centre brings together choirs throughout Winnipeg's Ukrainian community to sing and share this custom with the public. The Festival itself has become a community tradition going back to the 1960s.
For many Ukrainians, the singing of Ukrainian Christmas carols begins on Christmas Eve, Sviaty Vechir, and continues to Stritennia, the Feast of the Presentation of Our Lord in February. Bringing the community together for special performances, Oseredok holds the Festival of Carols on the second Sunday of January.
Oseredok is proud to present this Festival at no cost, but does accept donations at this time.
Please consider donating to Oseredok so that the Centre can continue to offer programs such as Festival of Carols to our community.
---
Event Details