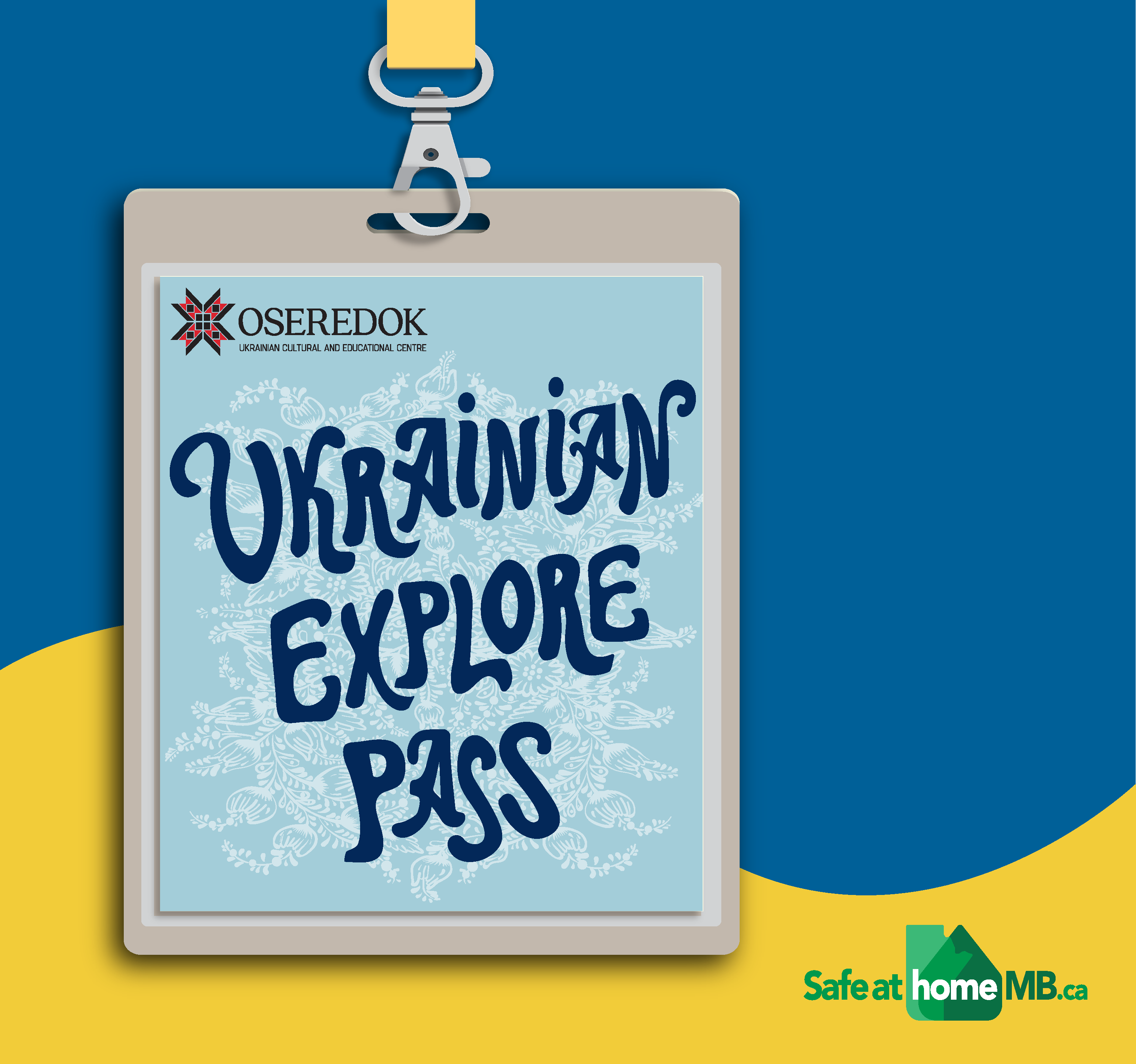 Embroidery for Beginners
Learn how to create a small piece of embroidery over the course of 2 workshops, with guidance from our workshop leader throughout. You will start your embroidery journey with step-by-step instruction, have the chance to work on your project over the course of a week, and return for a 2nd check-in workshop to ask questions and continue progressing. This workshop will allow you to take skills away to be able to start creating your own pieces of ethnic embroidery and carry on an ancient craft!
A free of charge kit, available only to residents of Manitoba, containing everything you need to participate in the class will be available for pickup upon registration. Only 40 kits are available.
The kit includes:
Embroidery thread
Embroidery hoop
Embroidery needle and threader
Instructions
Please Note: This is an online workshop. You will be emailed a link before the event. This event requires a computer, laptop or mobile device with audio.
PLEASE NOTE: IF YOU ARE REQUESTING MULTIPLE KITS, YOU CAN ONLY USE YOUR OWN EMAIL ADDRESS ONCE.
Instructor Biography: Stefka Lytwyn is a second generation Ukrainian, born in Manchester UK to Ukrainian grandparents. She was brought up immersed in Ukrainian culture, and learned embroidery from a young age from her mother, Anna, who is a keen and talented embroiderer and has inspired Stefka to take up the craft. Stefka has recently completed a big embroidery project – embroidering her own Ukrainian blouse! This only took 3 years (and her mother Anna put it together), but this workshop won't be taking on anything quite so ambitious just yet! Stefka loves to share her passion for Ukrainian culture and embroidery and can't wait to lead of this online workshop.
---
Event Details
Date 6 Mar 2021 – 13 Mar 2021
Time Part 1 - Saturday, March 6th, 11:30 AM – 1:30 PM
Part 2 - Saturday, March 13, 11:30 AM – 1:30 PM