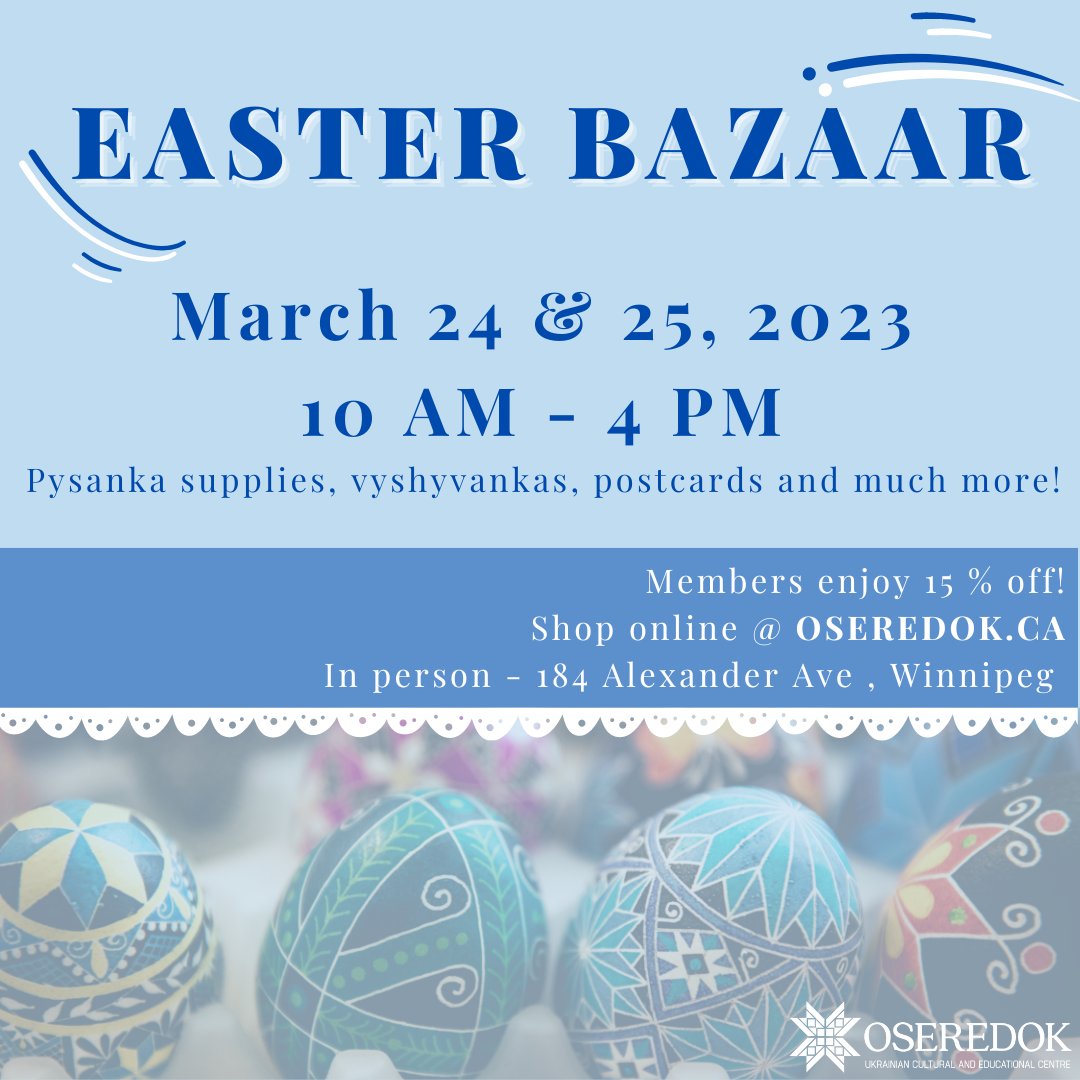 We are thrilled to announce that our annual Easter Bazaar is taking place on March 24 and 25, 2023 from 10 am to 4 pm in-person at Oseredok. 
---
We are preparing everything you'll need for your Easter celebration, from pysanka supplies, candles, Easter basket covers, Petrykivka pysankas to Easter postcards, vyshyvankas and much more!
Shopping online is always a good alternative option – you can purchase any of our fantastic items at oseredok-boutique.ca! 
---
Not a member? Don't worry! You can purchase your membership at the entrance and enjoy the discount.
---
Event Details
Date 24 Mar 2023 – 25 Mar 2023
Address Oseredok 184 Alexander Ave.