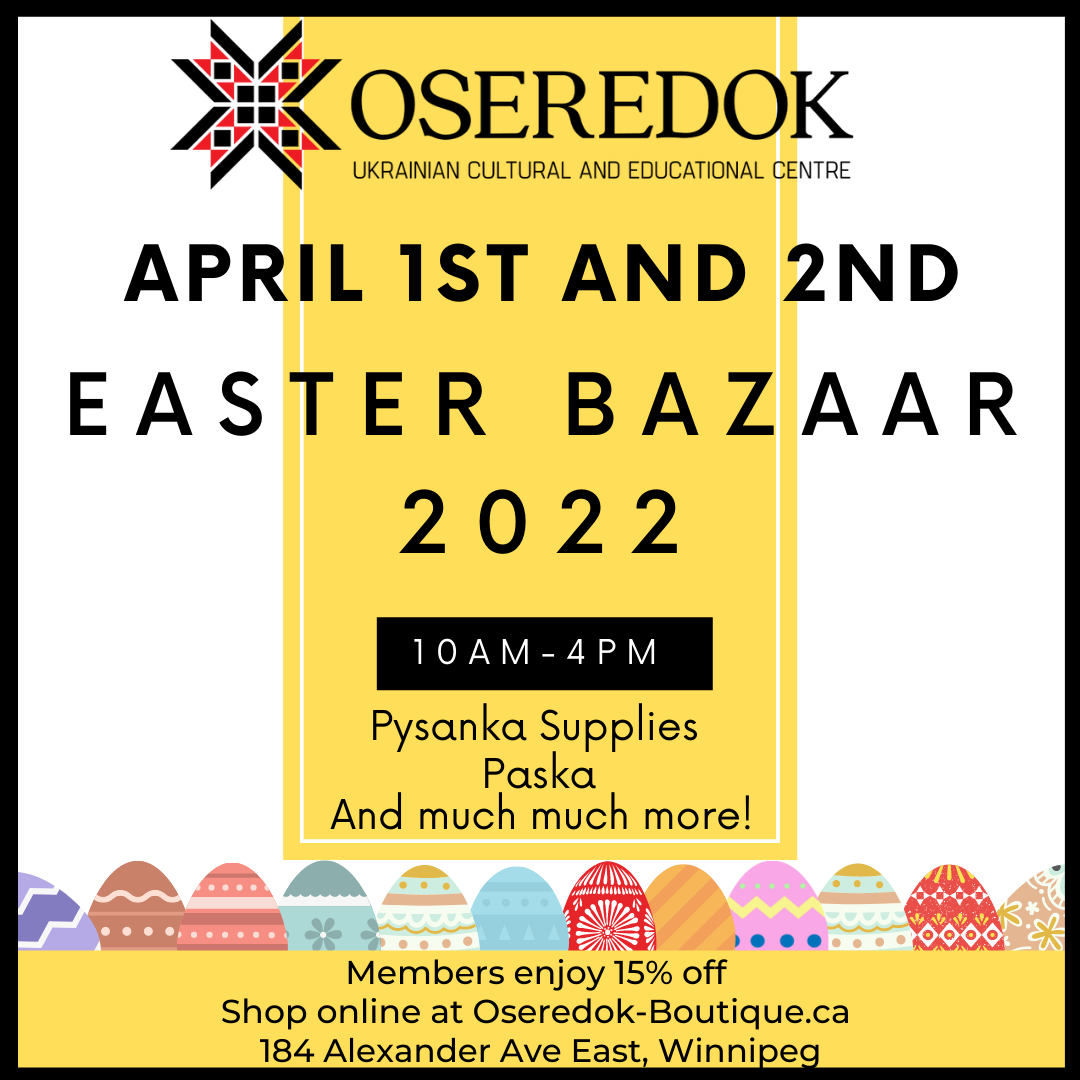 Oseredok is excited to announce that our annual Easter Fair is taking place on April 1st and 2nd this year from 10 am to 4 pm in-person at Oseredok. We will also be holding the first part of our art sale fundraiser on April 2nd from 10 am to 4 pm across the hall from the boutique in the multi-purpose room. More details on the art sale will be coming soon!
We have everything you'll need for your Easter celebration, from Pysanka Supplies, Paska, Beeswax Candles, Easter Basket Covers, Ukrainian Mints, Easter Cards and so much more!
Shopping online is always a good alternative option–you can purchase any of our fantastic products at our Online Boutique.
---
Event Details
Date 1 Apr 2022 – 2 Mar 2022
Address Oseredok 184 Alexander Ave.