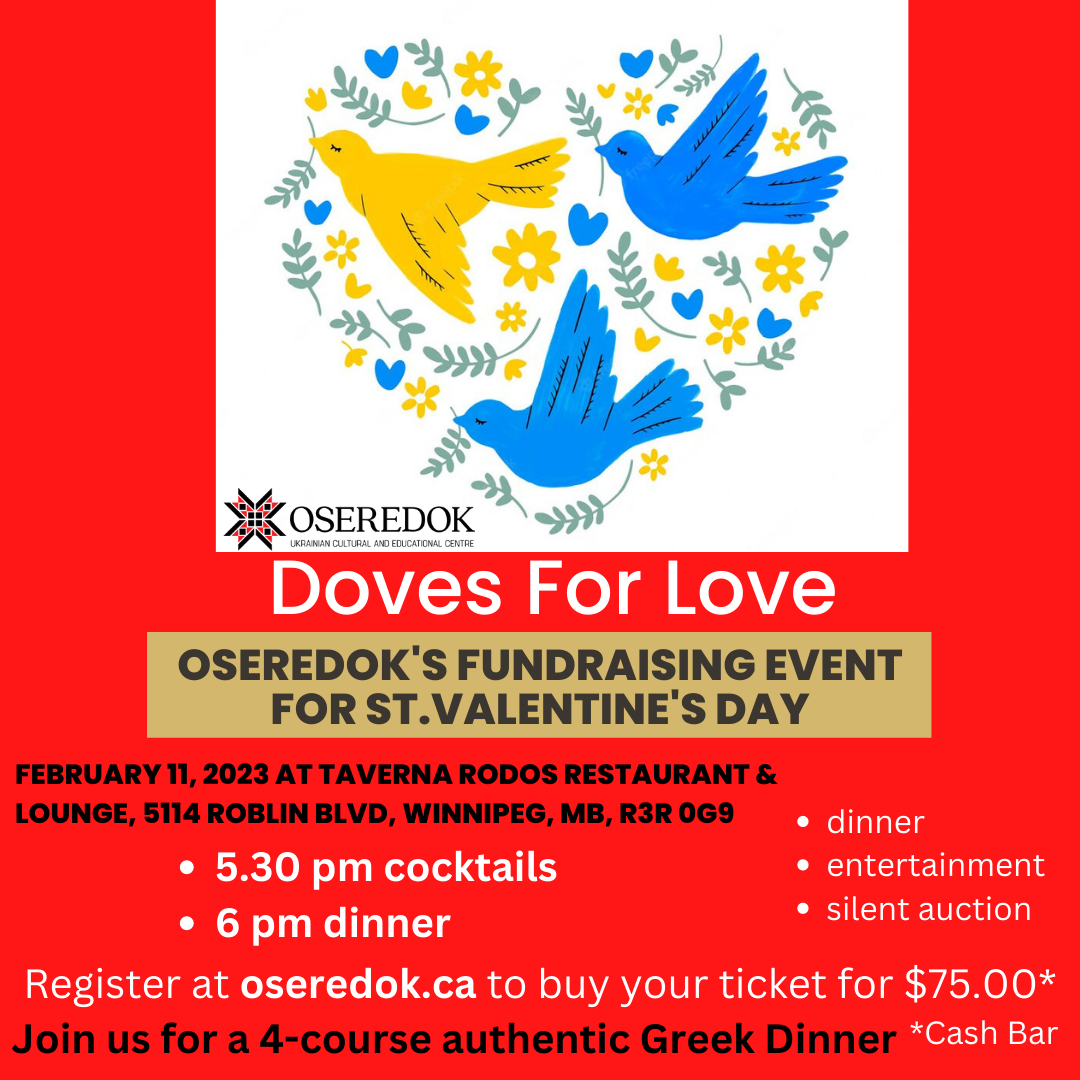 Dear friends, join us for dinner, entertainment and silent auction on February 11, 2023 at Taverna Rodos Restaurant & Lounge, 5114 Roblin Blvd in Winnipeg.
This is a Fundraising Event Oseredok is organizing for St.Valentine's Day. Come check it out, enjoy your evening with us and support us in providing English Language classes for newcomers. 
The number of spots is limited and will be issued on a first come-first serve basis.
To get your ticket, fill out the registration form here.
---
Друзі, запрошуємо вас на вечерю та аукціон 11 лютого 2023 року в ресторан Taverna Rodos за адресою 5114 Roblin Blvd у Вінніпезі.
Це благодійний захід, який Осередок організовує до Дня Святого Валентина. Проведіть цей вечір з нами та підтримайте нас у проведенні курсів англійської мови для новоприбулих.
Кількість місць обмежена і надаватиметься в порядку черги.
Щоб купити квиток, заповніть реєстраційну форму тут.
---
Event Details
Date 11 Feb 2023 – 11 Feb 2023
Time 5:30 pm cocktails
6 pm dinner
Address Taverna Rodos Restaurant & Lounge 5114 Roblin Blvd in Winnipeg