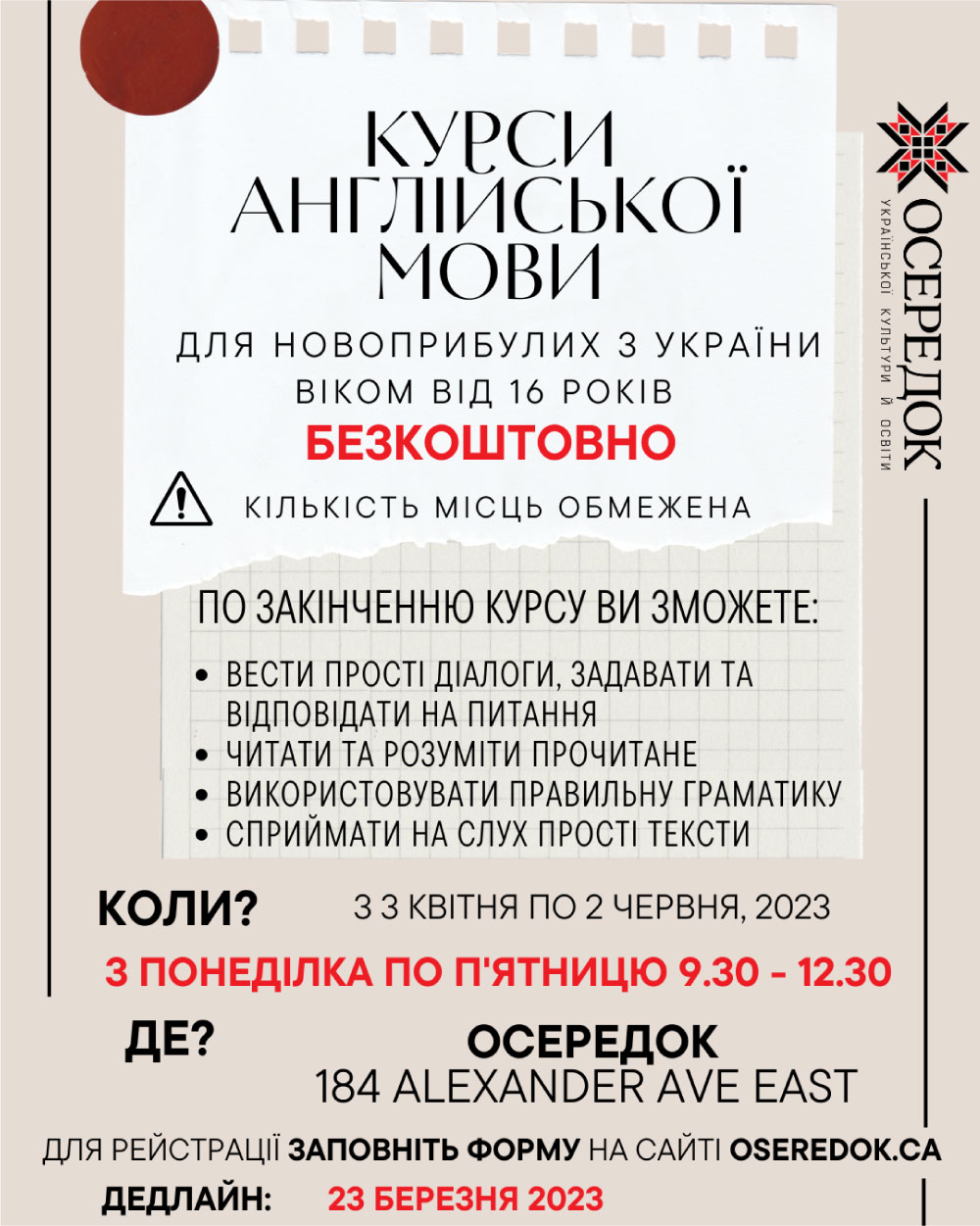 ---
Друзі, ми раді оголосити набір на курс з англійської мови з 3 квітня по 2 червня 2023 року з понеділка по п'ятницю з 09:30 до 12:30 за адресою 184 Alexander Avenue East. Для новоприбулих українців безкоштовно.
Кількість учасників обмежена. Реєстрація не гарантує участі в курсі. Майбутні студенти отримають електронний лист з 27 по 31 березня 2023 року із запрошенням/підтвердженням участі.
---
We are hosting English classes from April 3rd – June 2nd, 2023 Monday-Friday, 09:30 am – 12:30 pm at 184 Alexander Avenue East. These classes will be free of charge for the recent Ukrainian refugees.
The funding for this course has come from donations made towards our Stand with Ukraine! Fund.
Please, note that the quantity of participants is limited. The submitted registration does not guarantee participation in the course. Only successful candidates will be contacted by email on the week of March 27th, 2023 with the invitation/confirmation of participation.