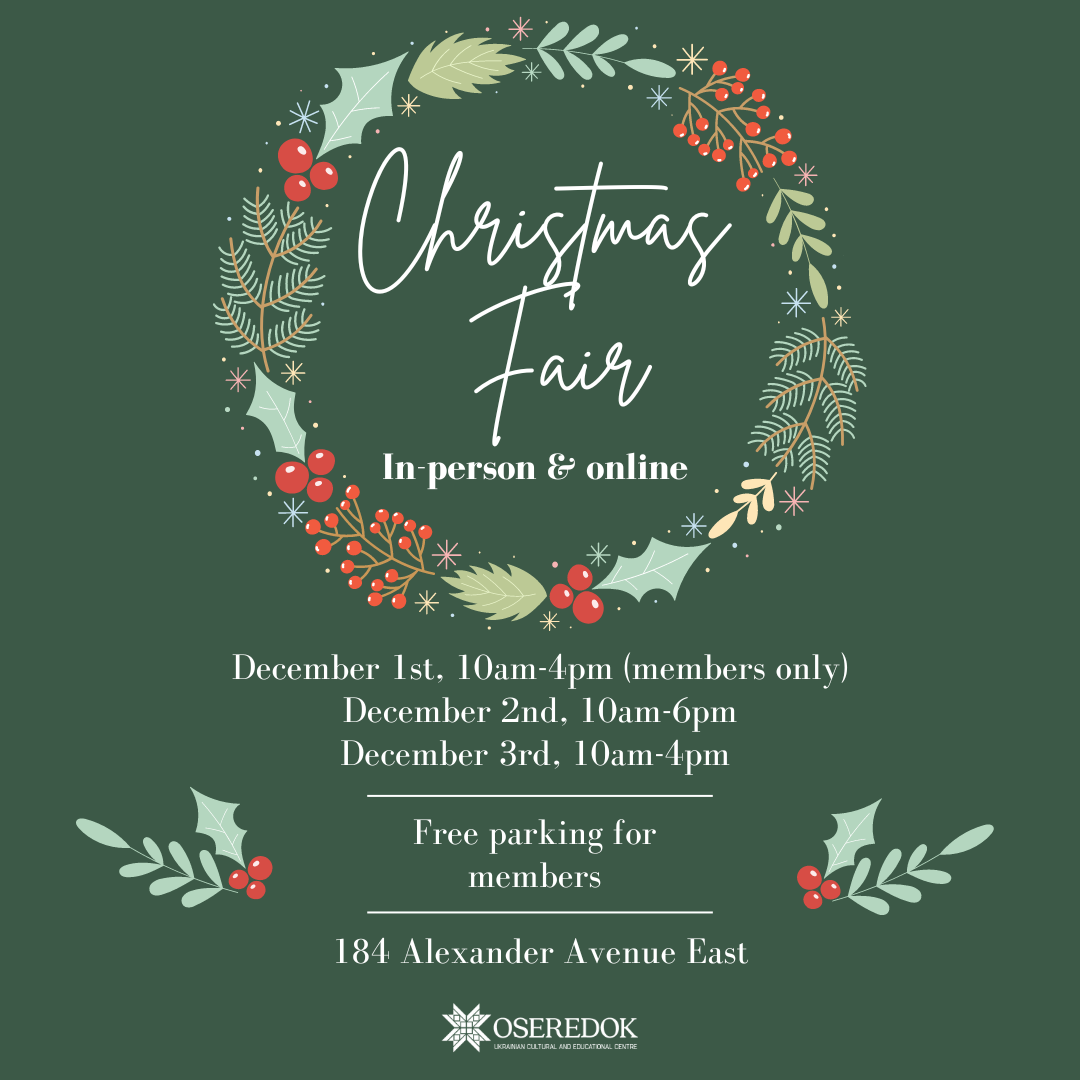 We are thrilled to announce that we are holding our annual Christmas Fair on December 2nd & 3rd, 2022!
Please join us for two days of shopping either from the comfort of your own home, or in Oseredok's Boutique. We have brought in an assortment of goods from Ukraine, including, but not limited to Christmas Ornaments, Clothing and Jewelry. Parking passes will be available for Members.
Members enjoy early shopping on December 1st!
You are invited to shop online here: https://www.oseredok-boutique.ca/