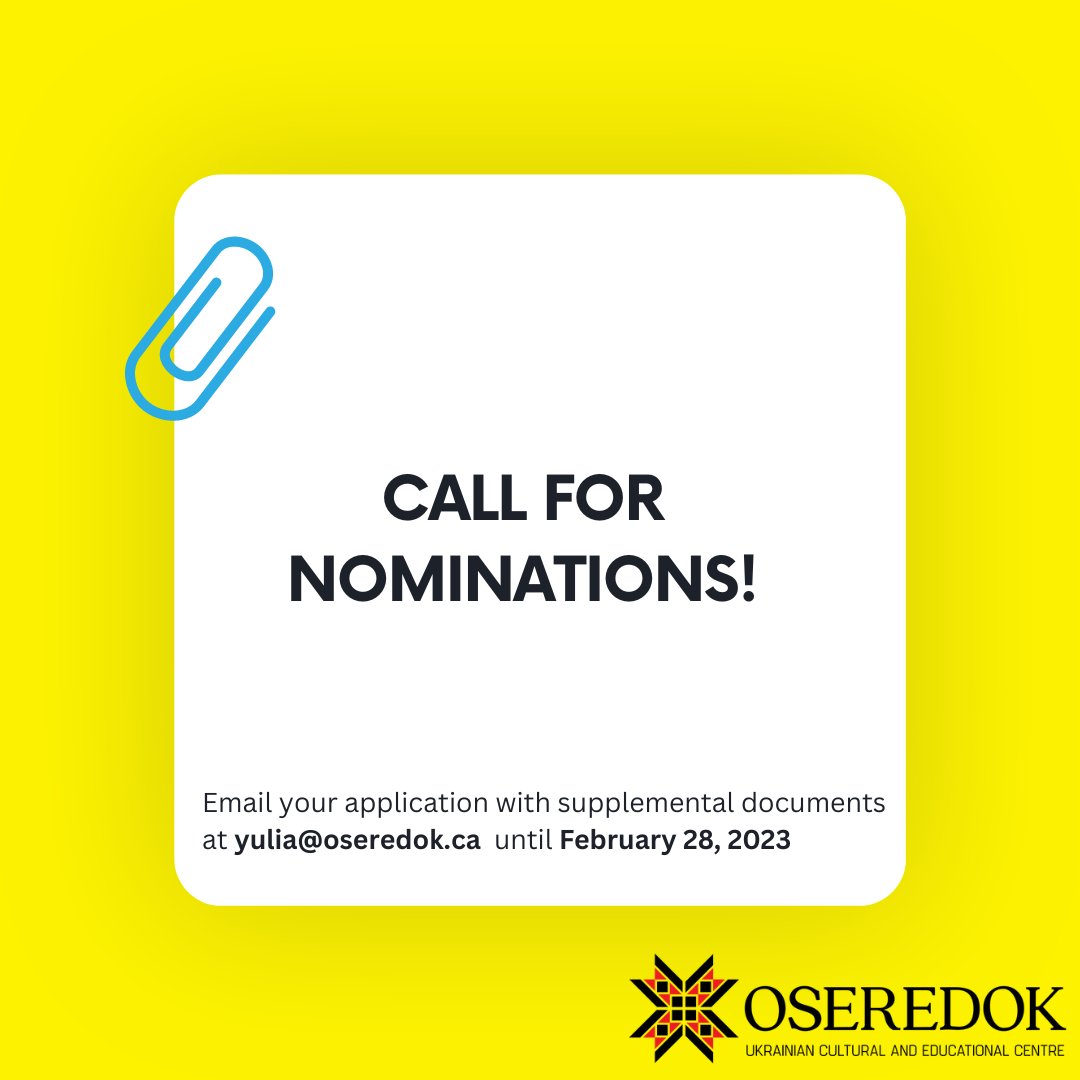 Oseredok is looking for talented individuals from its membership to serve on our Board of Directors! We are looking for individuals who are passionate about Ukrainian culture and heritage and bring knowledge and/or skills in one or more of the following areas of Board governance and leadership: fundraising, corporate law, cultural expertise, and marketing.
Board members are elected to a three-year term, for a maximum of three terms. Board members are expected to participate in monthly meetings (usually held once a month, excluding July and August), and to participate in at least one Board committee.
Please submit a completed application form along with supplemental document(s) to Yulia Zmerzla at yulia@oseredok.ca on or before the 28th of February 2023.
We thank you for your consideration and for ensuring Oseredok's continued success.