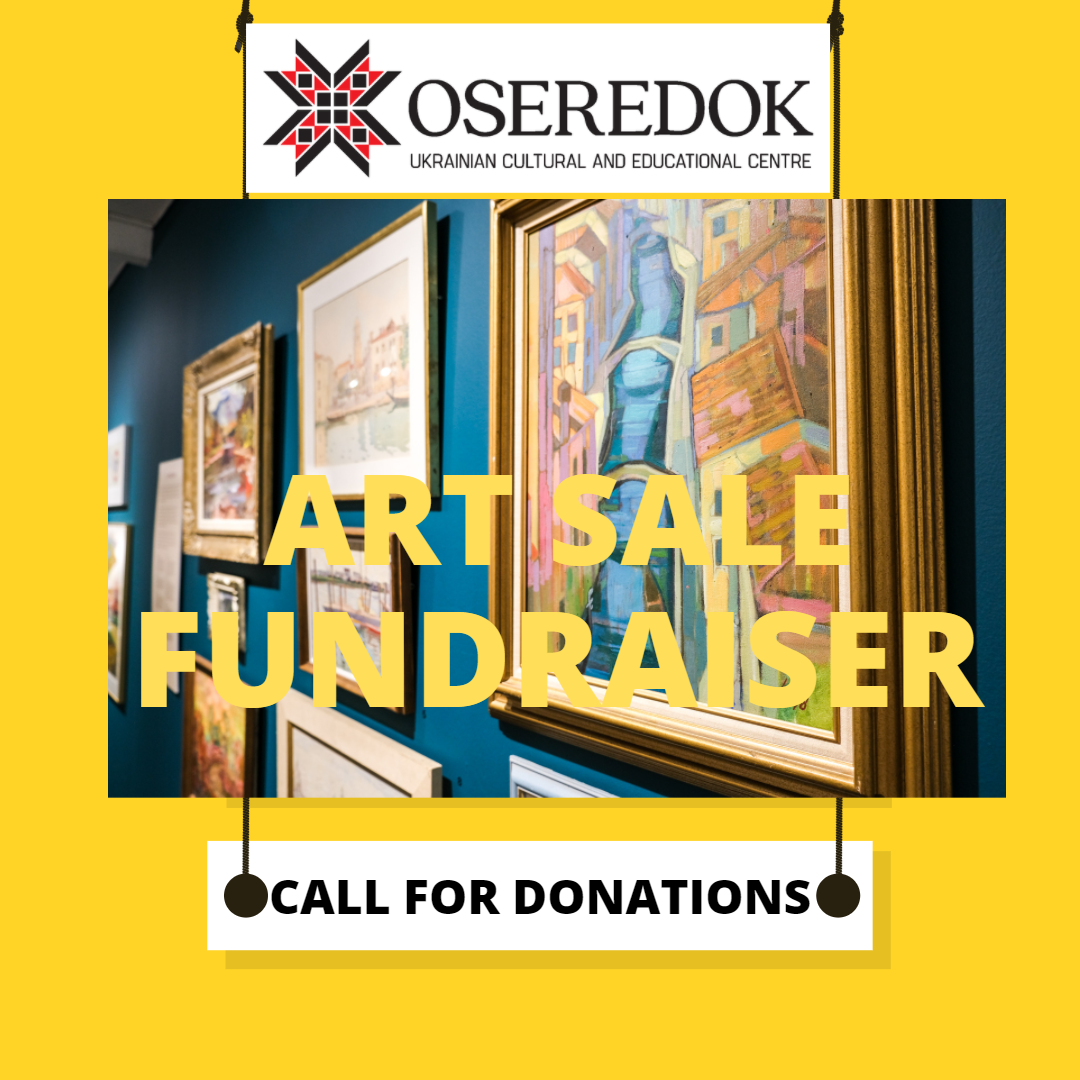 Oseredok will be hosting an Art Auction in March 2023 of donated pieces of art with proceeds from the sale going towards our Stand with Ukraine Fund, as we are currently fundraising to support English Language classes for newcomers. Our most popular offering currently is the beginner English language classes we are running for displaced Ukrainians in Manitoba.  There is no fee for students to participate in these classes and the demand for the course far outweighs what we are currently capable of providing.
We need your help in collecting pieces for this sale.
If you, or someone you know, has some art valued $200 or more (preferably framed) that you no longer want or need, please reach out to us for drop-off information and more donation details at info@oseredok.ca 
Слава Україні! Героям Слава!