Oseredok is looking for talented individuals from its membership to serve on our Board of Directors!
We are looking for individuals who are passionate about Ukrainian culture and heritage and bring knowledge and/or skills in one or more of the following areas of Board governance and leadership:  fiscal oversight, strategic planning, human resources, fundraising, collaborative partnerships, community outreach and engagement, policy.
Board members are elected to a three-year term, for a maximum of three terms.  Board members are expected to participate in monthly meetings (usually held once a month, excluding July and August), and to participate in at least one Board committee.
Please submit a completed application form along with supplemental document(s) to Yulia Zmerzla at yulia@oseredok.ca on or before the 10th of May 2019.
As we celebrate Oseredok's 75th Anniversary, we thank-you for your consideration and for ensuring Oseredok's continued success.
Katrusia Basarab
Chair, Nominating Committee
---
Founded in 1944, The Ukrainian Cultural and Educational Centre – Oseredok – is a museum and archival heritage institution that celebrates the remarkable achievements and legacy of the Ukrainian Canadian community in Canada.
It serves as the community's collective memory by collecting, caring for, documenting and interpreting collections of ethnology, folk art, fine art, and archives related to community history.
Oseredok prides itself on its uniqueness, which lies in pulling under one roof diverse but inter-related collections that reflect a wide range of cultural history and heritage. Oseredok is a vital source of information on Ukrainian culture, encompassing such fields of interest as history, art, music, literature, and ethnography. It is a place where the tradition inherent in the Ukrainian consciousness is preserved and transmitted to future generations.
Oseredok shares Canadian Ukrainian cultural experiences through a public program of exhibitions, workshops and courses, public lectures, presentations, and special events.
---
Sharing Canadian Ukrainian cultural experiences
Oseredok is a champion of and forum for Ukrainian heritage in Canada
| | | | |
| --- | --- | --- | --- |
| | | | |
| Martha I. Chuchman | Don Boitson | Susan Harasym | Ken Bielak |
| President | Vice President | Secretary | Treasurer |
Kathrine Basarab
Ariadna Choptiany
Susan Harasym
Dr. Adrian Hawaleshka
Halyna Ishchuk
Anna Katchanovski
Myron Pawlowsky
Don Puhach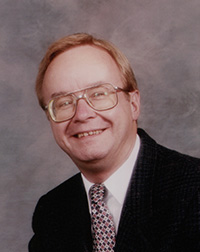 Eugene Waskiw
John Bogucki
Roma Bellhouse
Oleh Ilnyckyj
Myron Pawlowsky
Chair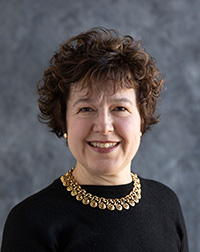 Susan Harasym
Yulia Zmerzla
Ludmyla Paches
Helen Barnbrook
Operations
Manager
Museum
Technician and
Administrative
Assistant
Sales Clerk/
Receptionist
| | | | |
| --- | --- | --- | --- |
| | | | |
| | Irka Mendela | Janice Mezibroski | |