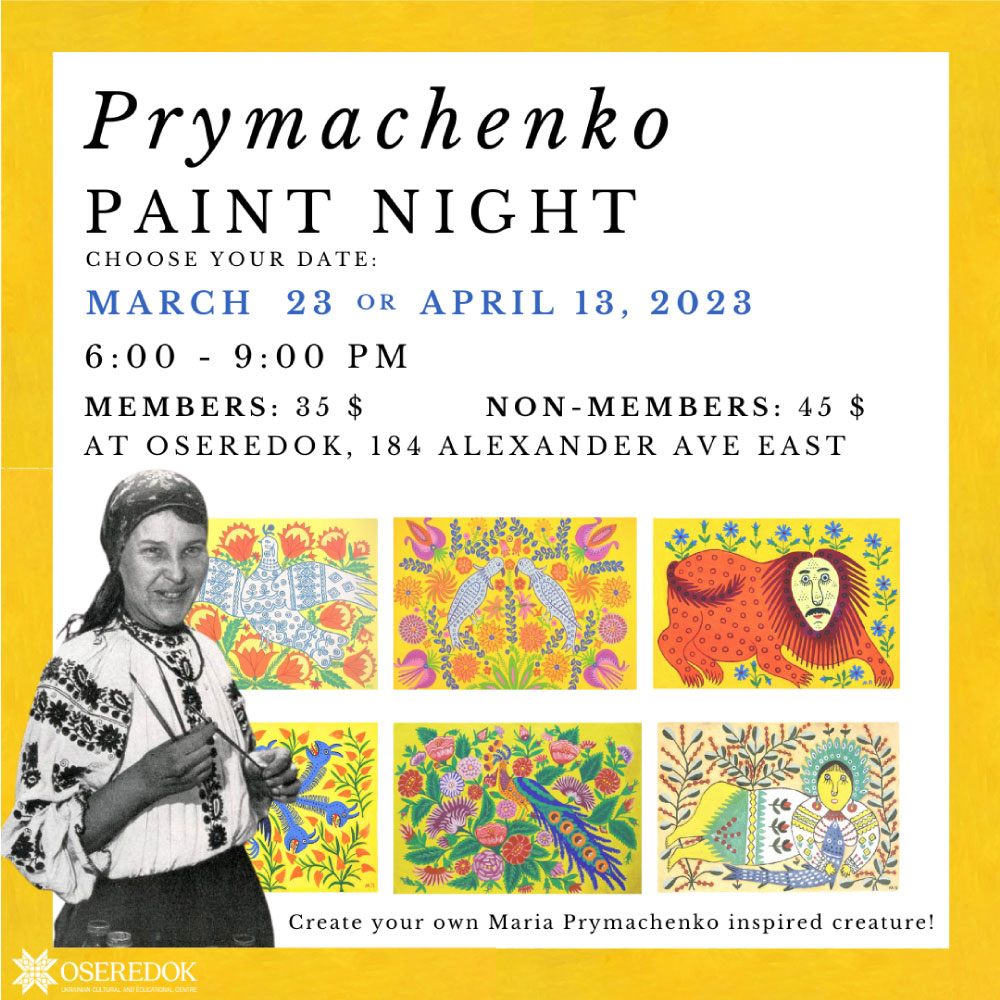 Get ready to get inspired and join Oseredok for a paint night in the style of Maria Prymachenko!
Participants at this workshop will be guided to create their own magical creature in Prymachenko's distinctive, playful style. No experience is necessary, and participants will be introduced to Prymachenko as an artist at the beginning of the evening. The Prymachenko paint night will also include a discussion of a few of her paintings in the context of theme, the elements of design, and painting techniques. The remaining portion of the evening is intended for participants to explore their creativity and their imaginings through painting on canvas.
All materials will be provided, but space is limited, so register early and reserve your space in the workshop on either March 23th or April 13th, 2023, from 6-9PM.
We hope to raise a glass and raise a brush with you then!
Sorry, this event is sold out.
---
Event Details
Date 23 Mar 2023 – 13 Apr 2023
Registration Fee Members: $35, non-members: $45
Address Oseredok 184 Alexander Ave.