Demolition of the Salter Street Bridge and the Construction of the Slaw Rebchuk Bridge on a Daily Basis from 1983 to 1984
A Virtual Exhibition

ABOUT THE EXHIBITION
 What began as a way of commemorating the end of a fixture that stood in Winnipeg's North End for decades, the Demolition of the Salter Street Bridge and the Construction of the Slaw Rebchuk Bridge on a Daily Basis from 1983 to 1984 project became a multi-year documentation endeavour which captured the changing face of the city. In the words of Alexander Kulchynsky:
"With preparation already under way to replace the Salter Street Bridge I was eager to take a few photos of the bridge while it still remained. What started off as a few photos expanded to taking photos of the surrounding neighbourhood which was under redevelopment. This was the opportunity to photograph what was still the neighbourhood before it was changed forever. A vacant Log Cabin clad in siding was discovered in the neighbourhood behind a large fenced and tree covered area across from the CPR Warehouse on Higgins Avenue and Patrick Street. I documented the dismantling and removal of the Log Cabin by the Manitoba Historical Society.
My Salter Street Bridge Project began on May 9, 1983 and continued till November 17, 1984.
I recorded images on 420 rolls of 35mm b/w film and a few rolls of 35mm colour film. In the brochure for the opening day of the Official Slaw Rebchuk Bridge Ceremony, Monday October 29, 1984 one of my photos was featured on the back page and two on the centre page spread.
With a substantial portion of Salter Street Bridge still standing after the ceremony, I continued to take photos of the demolition and new construction on a daily basis until the last pieces of Salter Street Bridge steel structure was carted off on a flatbed truck into the distance.  At that point I considered an important portion of my project was completed."
---
ABOUT THE ARTIST
For the last 50 years Alexander Kulchynsky has resided in the North-end of Winnipeg, not far from the Salter Street Bridge. He attended Holy Ghost School, Aberdeen School, and later Technical-Vocational High School where he graduated from the three-year Graphic Arts course in 1969.
From an early age Kulchynsky expressed an interest in photography and has engaged in a life-long pursuit of activities behind a camera lens. In his professional life, he has worked for a number of graphic arts companies as a Copy Camera Operator photographing camera ready artwork and film processing.
In pursuit of refining his craft, Kulchynsky enrolled in the Photographic-Technician Course at Red River Community College which he graduated from in 1983. Afterwards, he was accepted as an in-house photographer for the Freshwater Institute, a three month term position. In this role he completed a variety of projects including photographing fishing boats and interiors of fish processing plants for the Fisheries Improvement Program in Manitoba's Northern Communities. When his summer job ended, he turned his camera towards the Salter Street Bridge.
At present he is actively processing more 1983 and 1984 Salter Street Bridge Project images. Alexander continues to enjoy taking photos.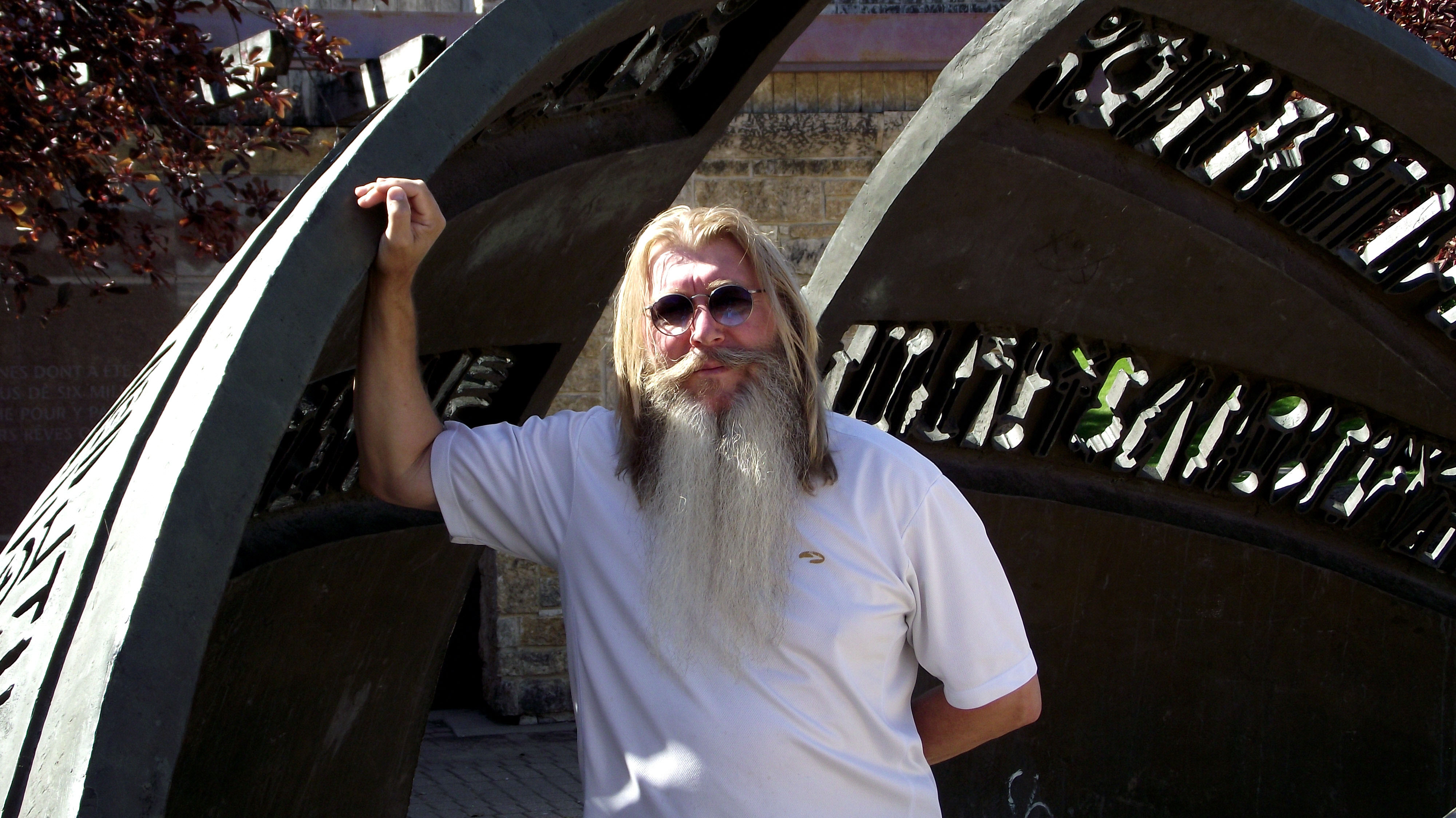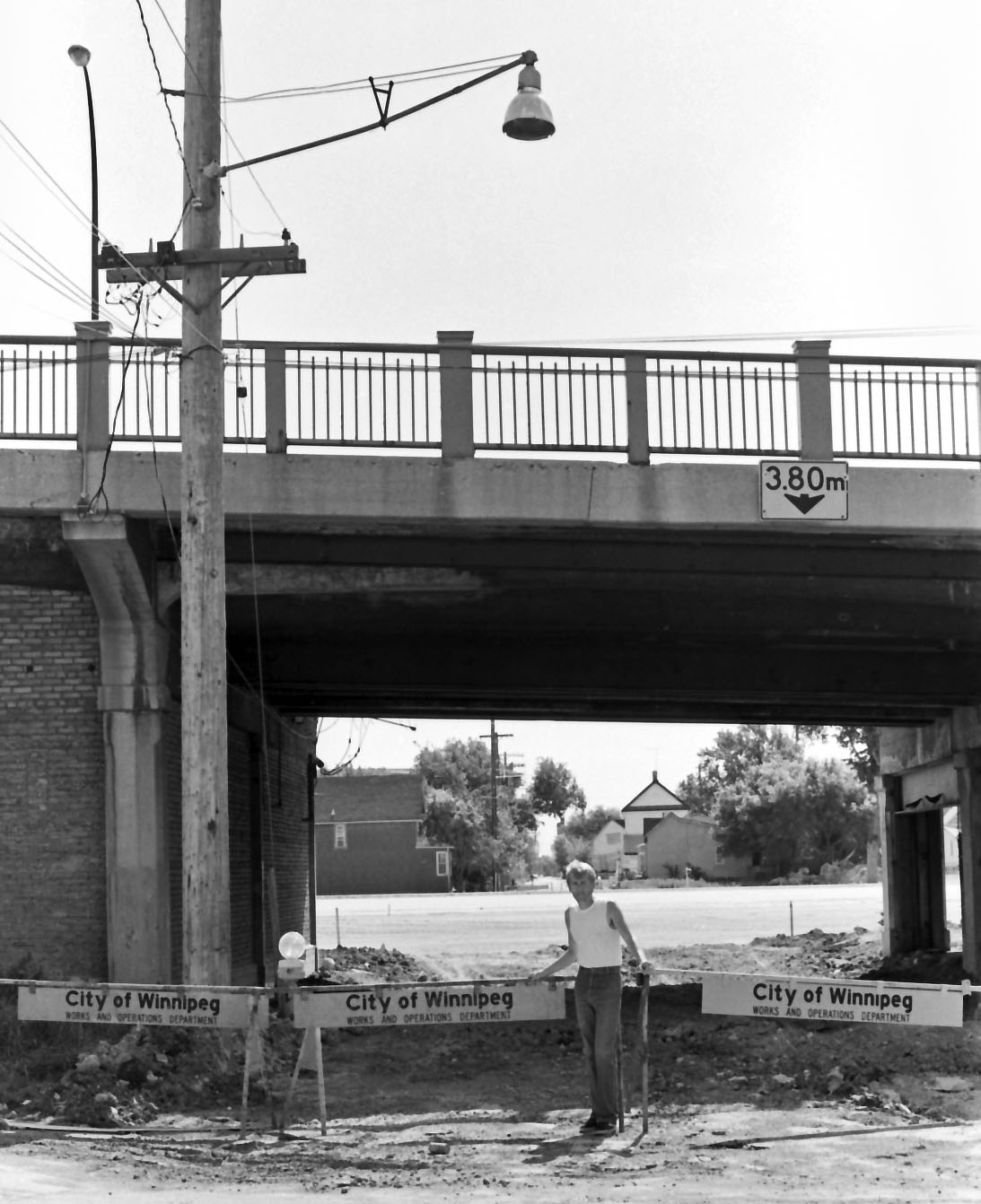 More Information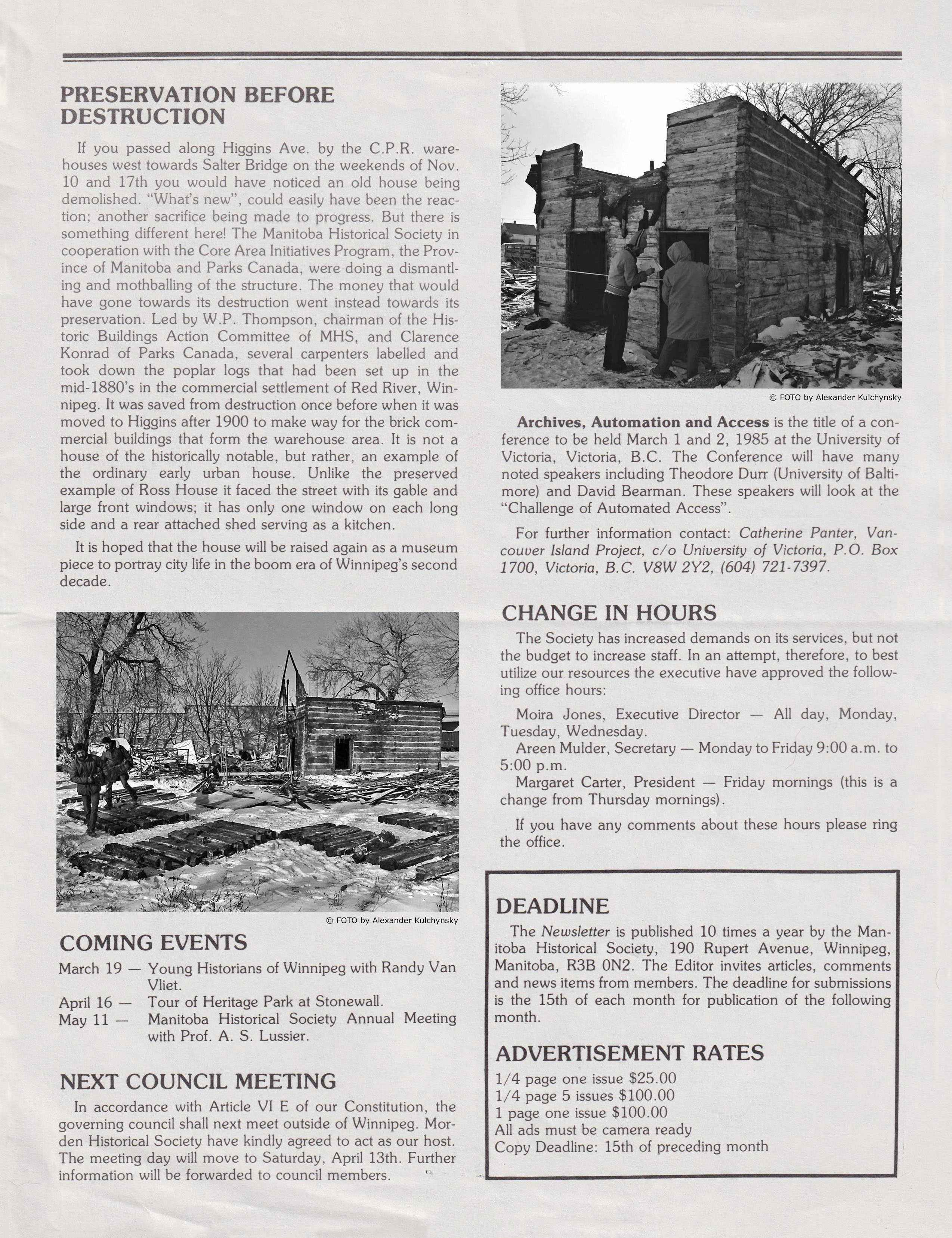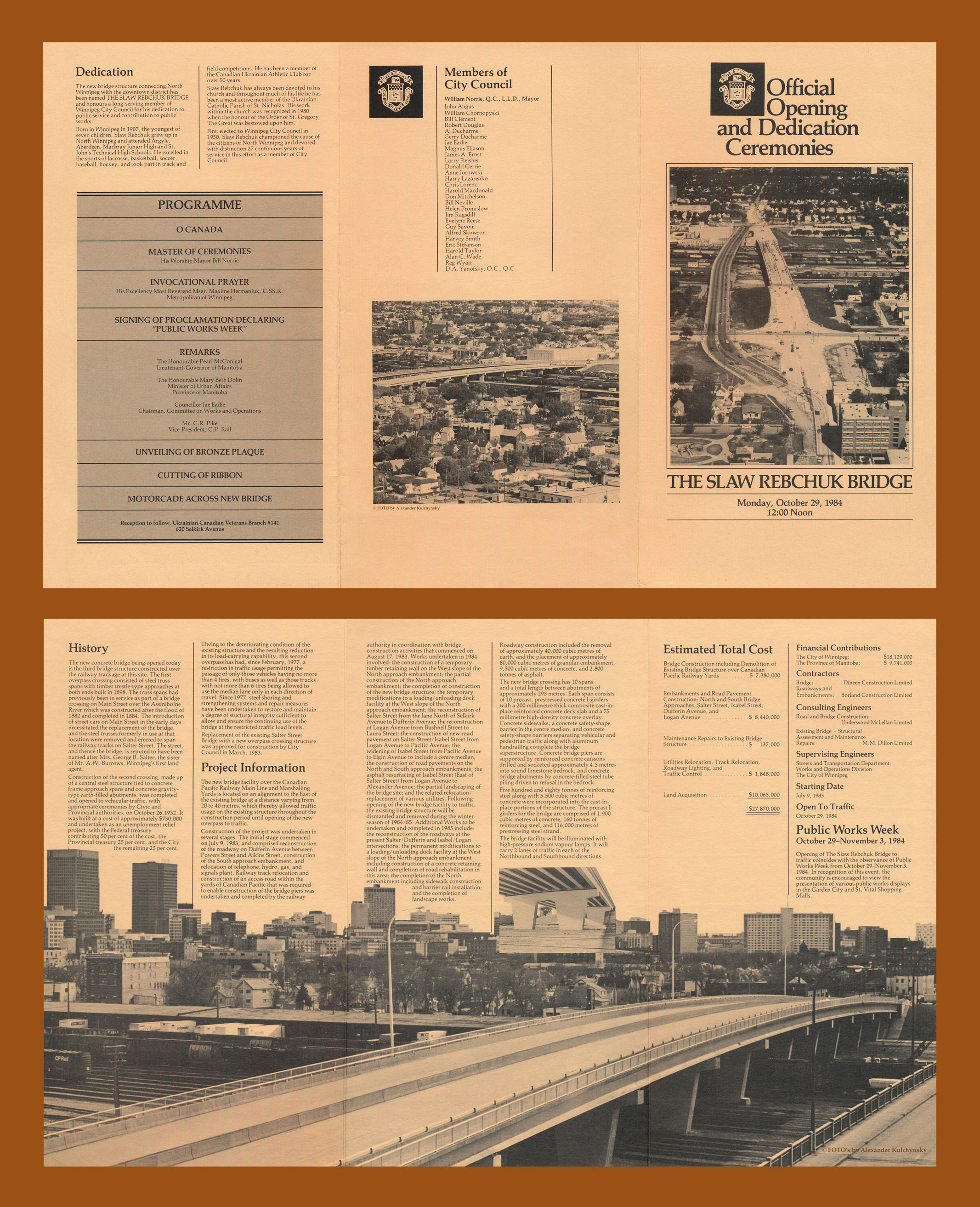 The Artist would like to extend his heartfelt appreciation to the following:
I would like to thank my Mom and Dad for their support.
I would like to thank:
–  The Canadian Pacific Railway management for allowing me to take photos on their property.
–  The Richardson Building management for allowing me to take photos from their rooftop.
–  Winnipeg Cold Storage Co. Ltd. for allowing me on their roof to take photos of the site.
–  There are two Apartment Buildings that management allowed me on their roof to take photos [515 Elgin Ave & 215 Isabel St.]
–  Oseredok Ukrainian Cultural and Educational Centre for giving me the opportunity to exhibit my work.